Kim Dental - Vo Thi Sau, W. Thong Nhat, Bien Hoa city, Dong Nai is known to be one of the prestigious and quality dental branches of Kim Dental - the largest dental system in Vietnam.
Here, perform a variety of professional dental and aesthetic services, bring together more than 100 skilled specialists, along with advanced equipment systems, will be the place to bring customers the results Oral treatment is effective, safe and reaches the highest aesthetics.
Wishing to provide our customers with the best quality oral health care services, Kim Dental has constantly developed and expanded its scale to create a prestigious and highly effective dental jaw chain, meeting the needs of numerous customers across the country.
In particular, Kim Dental at the address K15 Vo Thi Sau, Thong Nhat Ward, Bien Hoa City, Dong Nai, now known as one of the branches of Kim Dental in Dong Nai province, has been widely loved and trusted to be the address of every dental health care. when you need.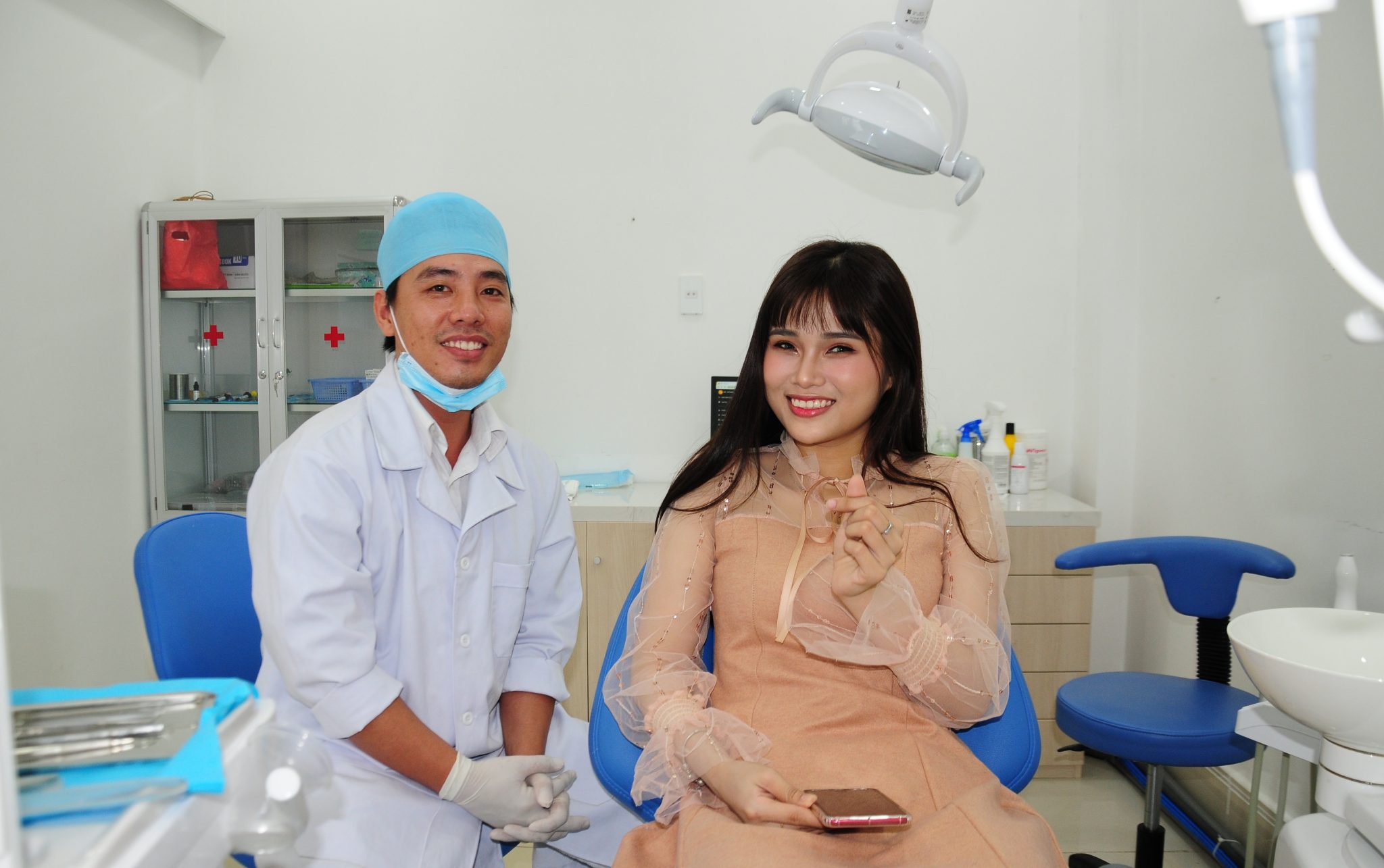 Customers are always satisfied with the quality of service at Kim Dental - Vo Thi Sau 
The entire system of facilities at Kim K15 Dental Clinic Vo Thi Sau, Thong Nhat Ward, TP. Bien Hoa and Dong Nai are extremely luxurious, modern and fully equipped. Including hundreds of dental chairs, each chair is arranged in a separate room with full of modern machines such as led lights, endoscopic equipment, touch screen with network connection etc. Bring comfortable space , professional for customers when visiting and performing treatment.
Kim Dental - Vo Thi Sau brings together a team of skilled, experienced and professional specialists, with a deep understanding of the field of molars and teeth, and has successfully performed thousands of treatment cases. for previous customers. With enthusiasm, dedication and a high sense of responsibility, the team of doctors here will surely help customers achieve the results of dental examination and treatment as expected.
Applying a variety of high quality dental services, meeting both technology, doctoral factors, sterility and facilities, Kim Dental - Vo Thi Sau has become a hardworking companion. dental care for a large number of customers in the city Bien Hoa Dong Nai. We are currently open on all days of the week, pleased to welcome you, serve our customers in the most thoughtful way!