With the desire to support and create favorable conditions for customers in examination and treatment, as well as oral health care, Dental Kim is currently affiliated with many banks, implementing preferential programs installment payment at 0% interest rate.
Whereby:
+ All customers who currently own credit cards (any type) issued by one of the banks with installment payment with Kim Dental below will be eligible to participate in the program: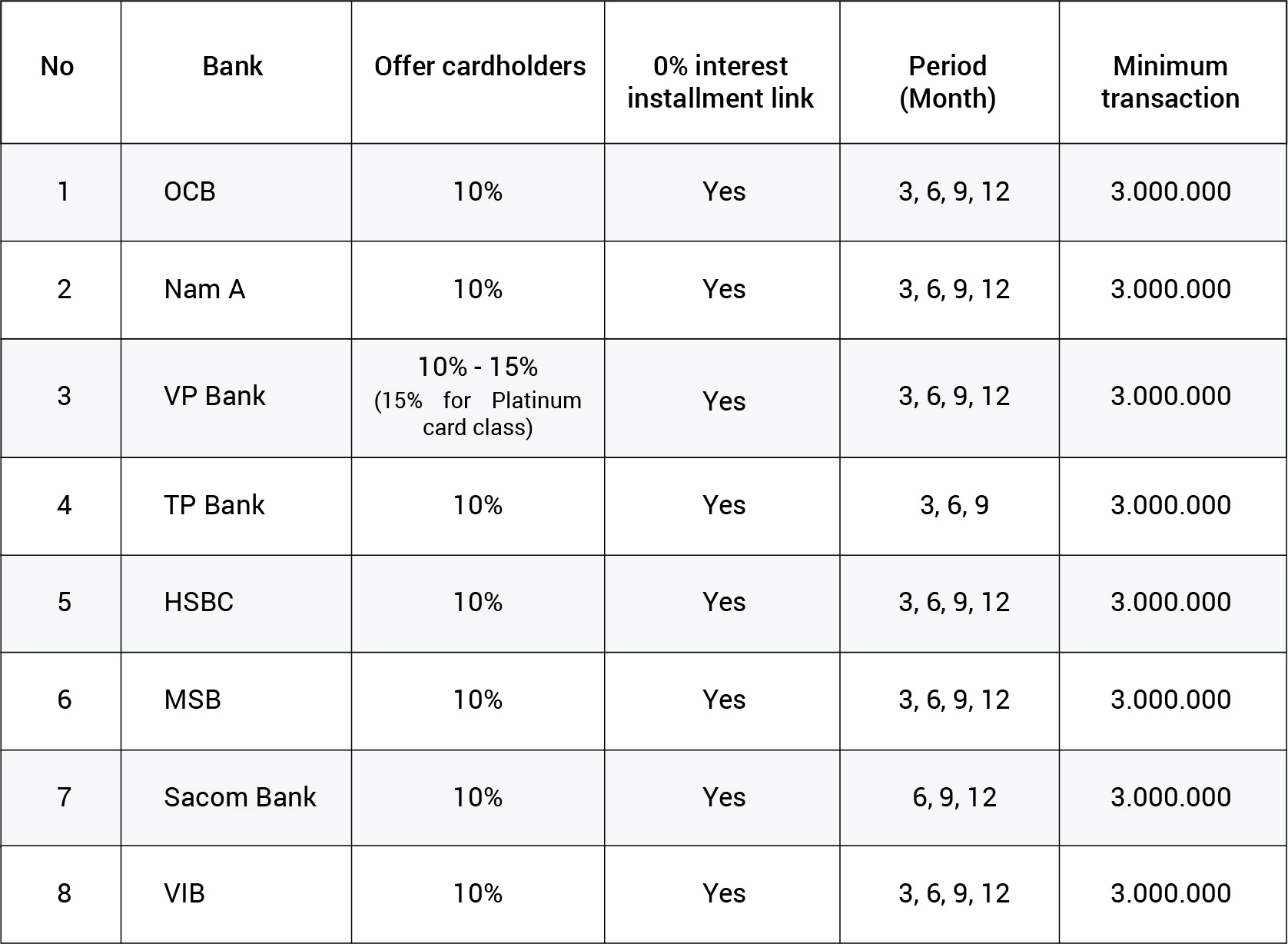 List of banks applying the 0% dental installment policy at Kim Dental
+ Receptionist will proceed to collect customers' money by using POS as usual, and fill in customer information according to the existing form, then take photos / scan / send Word file to the next department math
+ Customers can choose the payment method according to the term of 3 months, 6 months, 9 months or 12 months, depending on the financial condition of the customer.
Along with care policies, professional customer service, Dental Kim always focuses on building and developing professional, investing modern and advanced equipment to maintain the position of the large dental system. Most of Vietnam, become a reputable and reliable dental address with good treatment quality, bringing satisfaction to millions of customers across the country.