With outstanding strengths in diverse facilities, expertise, services, good doctors, modern machines, as well as continually exchanging experiences, transferring technology from large molars in the world etc. Kim Dental - Le Van Duyet is known as the leading prestigious dental care address in Vietnam, always bringing the best results to customers.
Belonging to the chain of Kim Dental, the leading dental system in Vietnam, Kim Dental - Le Van Duyet in Binh Thanh district has become the number one choice of many customers across the country. Performing examination and treatment here, customers can feel secure to completely overcome all dental defects, and confidently possess healthy teeth with the most charming smile.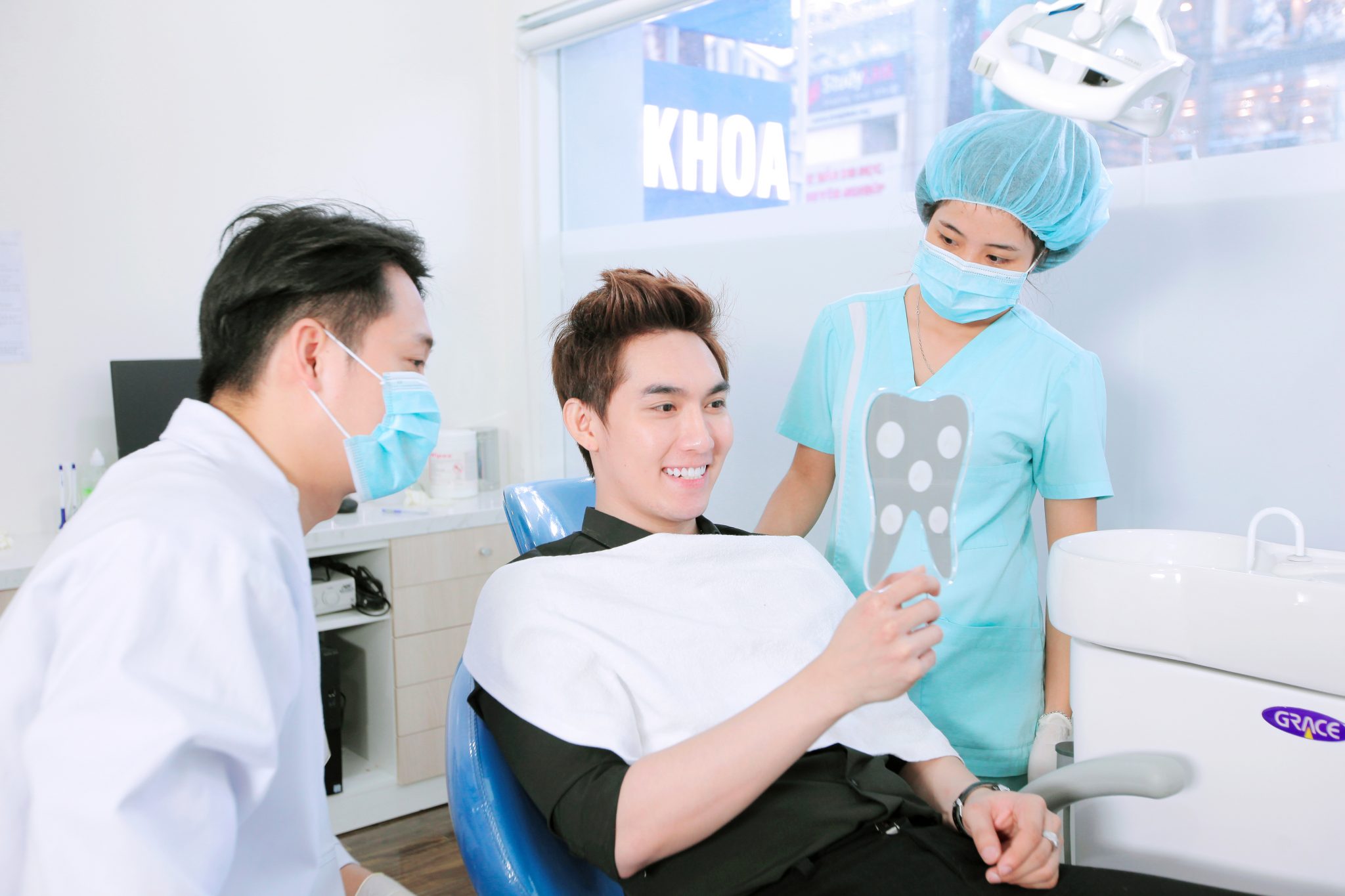 Customers are always satisfied with healthy white teeth after doing services at Kim Dental
Located at 33- 35 Le Van Duyet, Ward 3, Binh Thanh District, HCMC, Kim Dental -  Binh Thanh not only has a beautiful, busy and convenient location for traveling but also is designed with extremely spacious and spacious furniture. Each dental chair will be arranged in a separate room, fully equipped with LED lighting systems, endoscopic equipment, screen with network connection ... In addition, each customer is also equipped with 1 hand set. Private drilling, private examination kits to ensure sterility and avoid cross-contamination
Kim Dental - Binh Thanh brings together the best leading doctors, skilled and experienced, and has studied and trained for many years in countries with the most developed aesthetic in the world such as America, Australia, Germany, Canada, South Korea etc. With enthusiasm, dedication and extensive knowledge ... doctors always bring the best results, a bright white teeth, strong and perfect smile, please every customer.