The beauty of Vietnam's natural setting attracts visitors from all around the world. From the Red River Delta in the north, to the Mekong Delta in the south, Vietnam offers unlimited travel potential. There are beautiful beaches, isolated villages, ancient temples, and soaring mountains cloaked in dense misty forests – not to mention Ho Chi Minh City, the economic centre of Vietnam and one of the fastest growing cities in the world. Yet despite rapidly opening up to the outside world, this dignified country has managed to preserve its rich civilization and highly cultured society.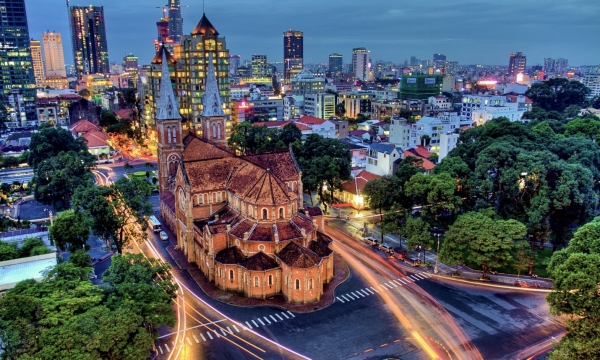 Kim Dental is conveniently located in the centre of Ho Chi Minh City in District 1 (Saigon), fifteen minutes from the airport and just minutes from a wide range of hotels, restaurants, spa's, cultural sites and entertainment. There are many beaches within close proximity of Ho Chi Minh like Mui Ne, Nha Trang and Vung Tau. There are also many museums, government buildings and cultural sites that can be visited during your stay in Ho Chi Minh City.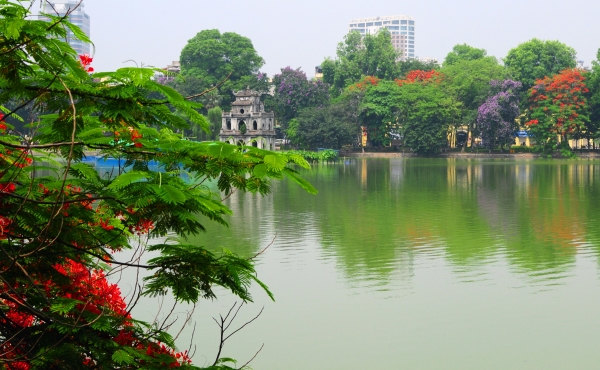 If it is more convenient for you to visit us at our clinic in Hanoi, there are many others possibilities for traveling and visiting. Hanoi is a popular starting point to many other travel destinations in North Vietnam. The capital possesses some of the most beautiful buildings, museums and cultural spots in the entire country. Some other travel options you might consider when you are visiting Hanoi, include the world's famous Ha Long Bay and the mountainous region of Sapa. Ha Long Bay In terms of sight seeing, here are a couple of examples of where you might visit.
Top 10 Things to do in Vietnam
Relax on the golden beaches and get a dose of sunshine and surf

Enjoy delicious seafood served in street bars and restaurants.

Use the opportunity for diving, fishing and snorkelling in the crystal blue seas near offshore islands that dot the coastline.

For those who prefer real horsepower, boating on emerald green lakes surrounded by mountains in and around the Da Lat area is a popular destination.

Enhance the beauty of your smile by getting your teeth professionally whitened at an affordable price with the greatest of Asian dental care.

Hire a bike, and discover at your own pace the delights of these coastal retreats.

Visit a Spa and one of the new Skin Care Laser clinics to relax and get that new young look you've been wanting.

Shop at local markets – and don't forget to bargain! Have some clothes tailor-made using local silks and other exotic fabrics or try the snake wine!

Sure it is touristy, and you'll be among a flotilla of dozens, but Halong Bay remains one of the most impressive sights in the world.

Enjoy a cooking class – Vietnam is becoming a country that people travel to for the food.
Cu Chi Tunnels – 1 Day
Located a short distance away from Ho Chi Minh City, the Cu Chi tunnels were constructed during the Vietnam/American war.

Spanning miles upon miles, they were used as an "underground village" housing Vietcong personnel.

Those who venture in to the tunnel network will be impressed and greatly admire the talent, determination and endurance of the communist guerillas. This trip can be combined with the visit of temples outside the city.
Mekong Delta – 1 to 5 Days
Mekong Delta The Mekong delta is only a couple of hours away from Ho Chi Minh City. This region possesses a natural beauty that travelers need to experience. One of the main activities in the Mekong Delta is boating.

It is interesting to tour through the canals by boat to get a close look at the beautiful natural setting and to experience the floating markets. The duration of your stay depends on the islands and attractions you want to see.
Nha Trang – 3 to 5 Days
Nha TrangNha Trang is one of Vietnam's greatest beaches and the best diving spot in the region. Its mountainous surroundings add beauty and diversity to the charm of the sea.

There are many possible trips to nearby islands. The city contains some impressive temples, such as the famous Ponagar Towers, as well as various churches and pagodas.

For more information on planning your trip to Vietnam, please contact us or visit the Vietnam tourism website.