KIM DENTAL
INTERNATIONAL ACCREDITED CLINIC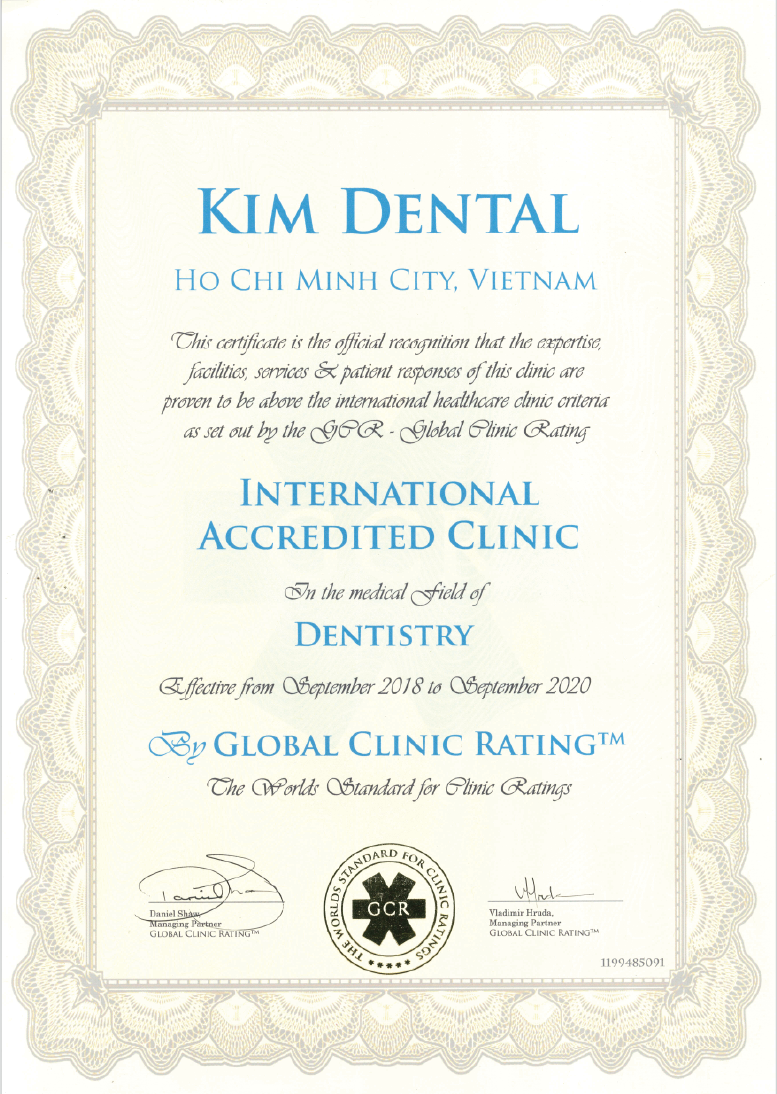 International dental standards (CGR)
From October 2018, Kim Dental was officially awarded International Dental Standard Certificate of GCR - Global Clinic Rating. Kim Dental is also voted into the Top 100 world's best dentists out of a total of 126,245 dentists certified by CGR worldwide.
CGR is an international quality certification specializing in the field of health and health care. Dental Kim has proven the systematic values and the top criteria for professional qualifications and activities; infrastructure; service; treatment results; Quality management system (QA) and medical safety standards.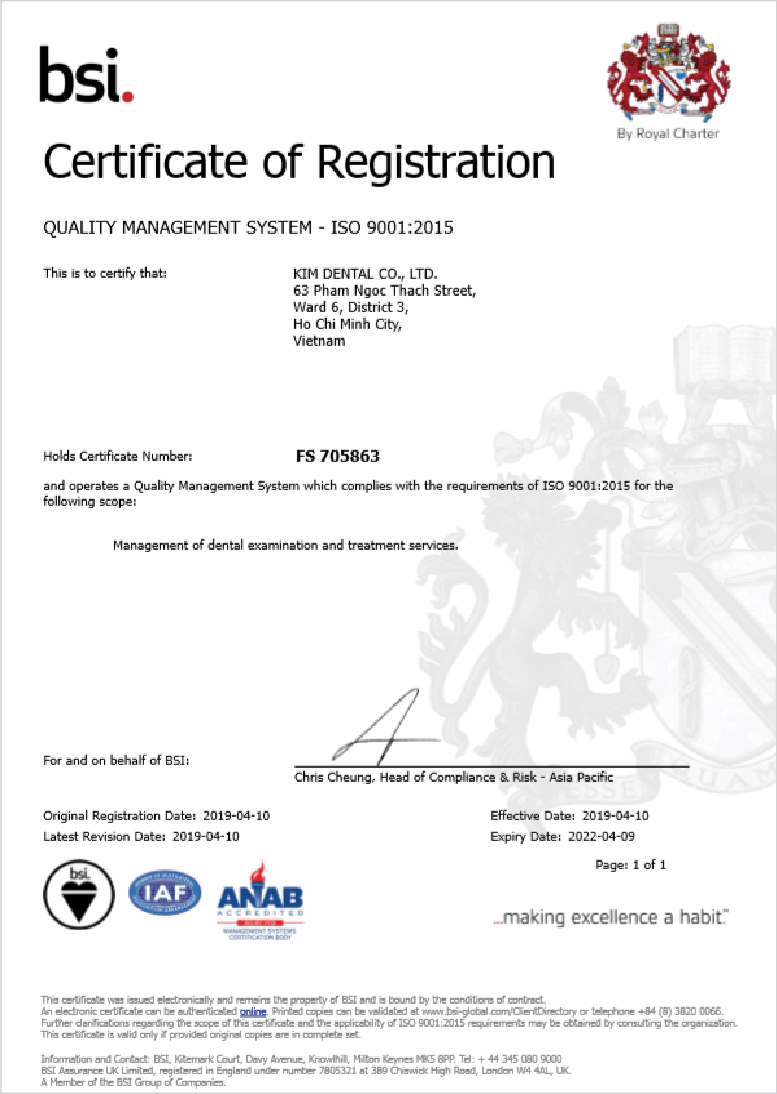 International quality management standards ISO 9001: 2015
Kim Dental is one of the first dentists in Vietnam to achieve the International Quality Management Standard 9001: 2015 issued by United Kindom. This set of standards is a rigorous, scientific management system with the highest goal of improving quality, bringing the highest satisfaction to customers of the system.
ISO 9001: 2015 is the first step to confirm the quality of Kim Dental. Currently, the system is committed to applying strict procedures, continuously training staff in a professional environment, constantly researching and applying science and technology to bring the best experience to customers, etc.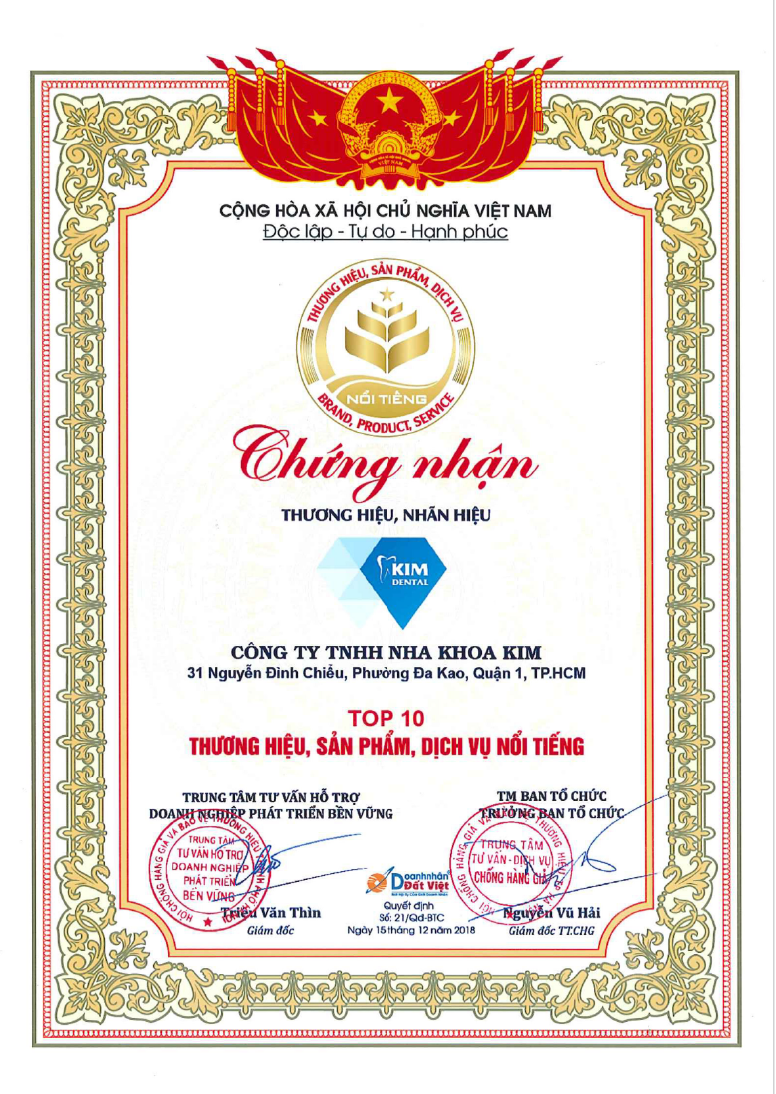 Top 10 famous brands in Vietnam
With the speed of rapid clinic development along with high quality dental care, professional services, Kim Dental has been honored: "Top 10 famous brands, products and services in 2018"
Kim Dental is currently the largest dental system in Vietnam with a team of experienced doctors, clean and sterile clinic system, professional customer care team and the largest dental porcelain factory in Vietnam. With the mission of helping better take care of Vietnamese people's oral health every day, Kim Dental is constantly improving the quality of service deserving the trust of customers in the country