When you travel overseas for dental care (also known as dental tourism) you would want everything to go smoothly. Kim Dental has around 80% of international patients from numerous countries across the world, including France, Australia, UK, USA, Europe and many more.
Many of them are international patients who are living in Vietnam. Every week, we also coordinate high quality dental care for our patients coming from overseas, therefore we are able to understand and anticipate your needs. We can help with your entire dental holiday package, including some of the best dental care and services available not only in Asia, but throughout the globe.
You will have a perfect experience not only in our first class dentistry but also a great vacation in Ho Chi Minh City. For your reference, below are the steps for dental tourism, at Kim Dental:
Service Procedure
1/ Inquiries about the dental treatment
For inquiries, please contact Kim Dental at:
Email: info@kimdental.vn
Phone: 0287308699 
Work time: 8:00 am to 8:00pm (Monday to Saturday), 8:00 am to 4:00pm (Sunday). Vietnam time
To help us identify the best treatments for you, please provide us with the following:
Dental record
Digital panoramic X-rays (OPG)
CT X-rays
If you don't have any of the above information, please describe in details your teeth, issues, health conditions, etc. If you can also provide us with some photos of your teeth it would help us give you a more precise treatment plan and quotation. Please also let us know if you need hotel reservations, plane ticket, airport pickup, travel information or booking. Within 48 hours you will receive a response, to the email address provided.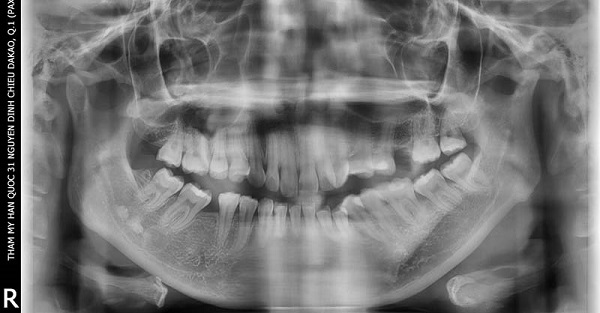 To help us identify the best treatments for you, please provide us with the following Digital panoramic X-rays (OPG)
2/ Estimating treatment plan
After studying your information, we will give you the estimated cost and treatment period. We can also provide cost related to airfare, hotel, tourism if inquired.
We will provide you a schedule with specific outline procedure for each day you are in Ho Chi Minh City. Treatment period is generally between 4 days to 2 weeks (specifically for implant you will need to wait for the implant to heal, which will take 3-6 months before the abutment & crown placement). Procedures and check-ups are generally done within the first few days, then you will have free time for traveling. Finally, come back to our dental center at least 2 days before you leave Ho Chi Minh City for final check up.
Once you feel comfortable to follow our treatment plan, please send us an email to let us know that you are ready to start the treatment and the dates in which you will arrive to Vietnam.
3/ Welcome to Ho Chi Minh City – Free transportation
Send us your flight information (flight date, airline, flight number, arrival and departure times at Tan Son Nhat airport):
Our staff will pick you up at the airport and drop you off at your hotel.
We will also pick you up at your hotel and drop you off at our clinic for the first appointment.
We will transport you to the airport after final procedure is completed.
4/ Dental treatment at our center
At the first appointment:
We will perform screening and take the necessary X-rays of your teeth such as:
– Panoramic X-rays: for crowns or general dental work
– CT cone beam X-rays: for implant placement, extraction or root canal treatment.
After studying your X-rays, our doctors will create treatment plans for your dental work and discuss with you for the best options.
You will always have the opportunity to take a break when you feel the need, the treatment payment will be made at the end of each session and not before and you will always receive a receipt. You can pay with cash or credit card.
You will be provided with the exact cost of your dental work. You have 2 payment options as follow:
– One time payment: 100% total cost once a final treatment plan is agreed upon
– Two-times payment: 50% of total cost once final treatment plan is agreed upon and the remaining 50% before implant placement or crown/bridge placement
Then, we will follow with the dental treatment plan which you agreed.
5/  The treatment
After the main consultation, the exact steps and treatment sessions are established. Patient comfort is our first concern, therefore the treatment sessions will be always carried out taking into consideration this aspect, and you will always have the opportunity to take a break when you feel the need.
6/ After the treatment
Doctor will advice you dental care , how to keep your beautiful and healthy smile after the treatment.
We are willing to provide the documents , X-rays, photographs of the treatment if you need.
Keep in touch with us , we are looking forward to your update status after treatment.
Why choosing Kim Dental 
Kim Dental Clinic 
As one of the pioneers in dental treatment, KIM has constantly learn new technique, invest in modern equipment that help us to maintain the international standard dental practice.
Our fully-equipped dental center and highly qualified doctors who always perform their services whole-heartedly will provide you with not only the best treatment but also the perfect experience.
Our modern building is located at the center of Ho Chi Minh City in 2000 square meters area, has 100 dental chairs and sophisticated equipment set up to serve our clients worldwide.
Our dental center has similar structure to a dental hospital with full range dental facilities. Other facilities such as reception, waiting room, consultant room are set up for our clients convenience with luxurious decors.
With full sterilized instruments and procedure following the FDA standard to ensure the completely sterile for all dental instruments.
You will always get the best treatment with the warranty policy at KIM
The dental implant and oral surgery department are designed according to standard dental hospital with filtration systems clean and disinfect the air in that area. Use own way to clean equipment into the operating room and go out soiled to infection control department.
We are proud to be recognized as "5 star-treatment" by our clients from developed countries such as US, Australia,
Dental service at Kim Dental
Our dental clinic offers a full range of dentistry from regular check ups to full mouth reconstructions and everything in between on the highest level, to keep your smile happy and healthy. Free preliminary examination and consultation, Free treatment plan and quotation (by e-mail), Free comprehensive new patient exam, Free annual check-up, Free airport transfer (from Vienna and Bratislava), Free WIFI internet, Digital small radiograph (30x40mm), Digital panorama radiograph (Orthopanthomography).
Dental implants and dental implantology:
Specialist In All Current Dental Implant Systems: Fullplant, Symplant, AlphaBio, Cortex, Ankylos, SGS etc.
Dental crowns and bridges:
Metal-ceramic crowns, Gold ceramic crowns, Full gold crowns, Full ceramic crowns,Zirconium crowns, Circonium crowns, Ceramic veneers, Gradia crown
Zircon-ceramic inlay, Gold inlay, Gradia inlay, white aesthetic fillings, Careful exchange of the old amalgam fillings, tooth jewelery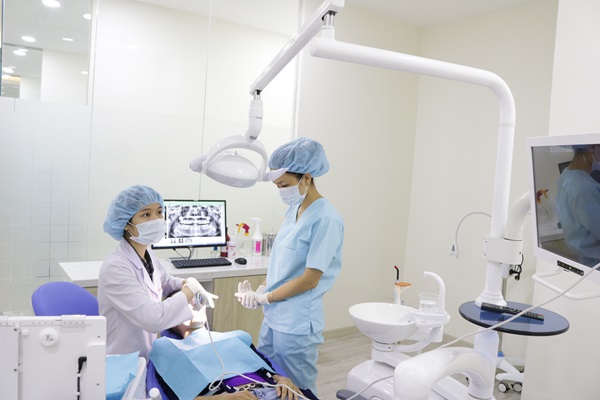 Kim Dental with many reputable and quality dental services
Full prosthesis (plastic base with teeth), Full prosthesis with gold net and teeth), Full prosthesis with metal base and teeth, Partial prosthesis with clips (metal base + teeth), Partial prosthesis with slider (metal base + teeth), Replacing of plastic teeth into the prosthesis, Prosthesis repair, Provisional prosthesis, Combined dental replacements
Tooth extraction with operation, Sinus lift operation, Bone grafting
Oral hygiene and prevention treatments:
Removal of dental deposit with ultrasound, Dental cleaning and polishing, Tooth whitening or bleaching with Beyond Whitening Accelerator
Root canal treatment, Root filling, Root apices resection
KIM is honored to receive the appreciation and praise of customers. We are looking forward to welcoming you to our dental center, we will make you feel like home and do our best to our mission: "Making Your Perfect Smile".