In the blossoming world of cosmetic dentistry, teeth whitening reigns supreme. Universally valued by men and women alike, whitening (or bleaching) treatments are available to satisfy every budget, time frame and temperament.
According to the FDA, the term "bleaching" is permitted to be used only when the teeth can be whitened beyond their natural color. Teeth bleaching uses a strong oxidizing agent to lighten the teeth such as hydrogen peroxide or carbamide peroxide. It can be done at a dental clinic with a more concentrated solution and special bleaching light or laser, or at home using a customized tray with a less concentrated bleaching gel.
What are my whitening options?
Talk to your dentist before starting. If you are a candidate, there are three ways to put the shine back in your smile:
In-Office Bleaching: This procedure is called chairside bleaching and usually requires only one office visit. The dentist will apply either a protective gel to your gums or a rubber shield to protect your gums. Bleach is then applied to the teeth. In-office whitening allows your dentist to use a more powerful whitening gel. A specialized light or laser activates the gel and allows bleaching to happen faster. In-office whitening usually takes 30 to 90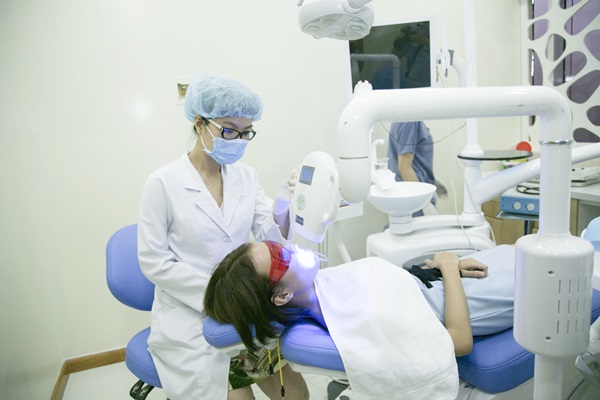 Bleaching Whitening is a lot of people choose
At-Home Bleaching: Peroxide-containing whiteners actually bleach the tooth enamel. They typically come in a gel and are placed in a tray that fits on your teeth. You may also use a whitening strip that sticks to your teeth. The concentration of the bleaching agent is lower than what your dentist would use in the office. If you are thinking about using an over-the-counter bleaching kit, discuss options with your dentist and look for one with the ADA Seal of Acceptance. That means it has been tested to be safe and effective for teeth whitening. Get a list of all ADA-Accepted at-home bleaching products.
Teeth whitening that suits you?

 
Talk to your dentist before deciding to whiten your teeth, as whiteners may not correct all types of discoloration.
+ Yellow teeth will probably bleach well, brown teeth may not respond as well and teeth with gray tones may not bleach at all.
+ Whitening will not work on caps, veneers, crowns or fillings.
+ If heavy staining or tetracycline damage is present on a patient's teeth, and whitening is ineffective (tetracycline staining may require prolonged bleaching, as it takes longer for the bleach to reach the dentin layer).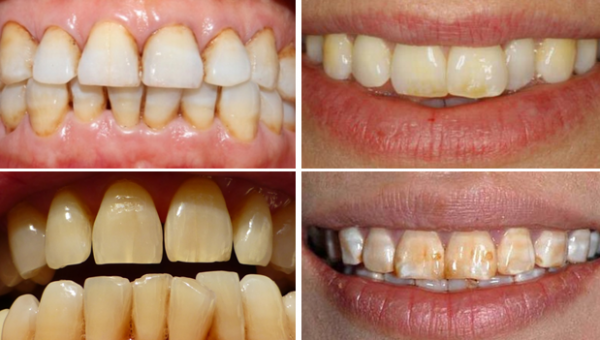 Yellow teeth will probably bleach well
Why teeth whitening examining enamel?
Most of us start out with sparkling white teeth, thanks to their porcelain-like enamel surface. Composed of microscopic crystalline rods, tooth enamel is designed to protect the teeth from the effects of chewing, gnashing, trauma and acid attacks caused by sugar. But over the years enamel is worn down, becoming more transparent and permitting the yellow color of dentin – the tooth's core material – to show through. During routine chewing, dentin remains intact while millions of micro-cracks occur in the enamel. It is these cracks, as well as the spaces between the crystalline enamel rods, that gradually fill up with stains and debris. As a result, the teeth eventually develop a dull, lackluster appearance.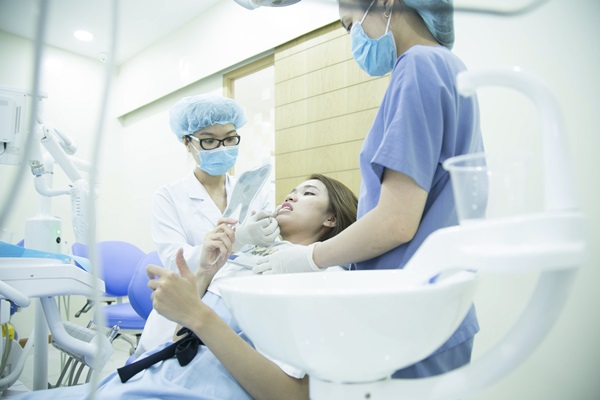 Teeth whitening removes the stains and debris, leaving the enamel cracks open and exposed
A study published in the Journal of the American Dental Association confirms BriteSmile's teeth-whitening system is safe and effective, and the results last for years.
Teeth whitening removes the stains and debris, leaving the enamel cracks open and exposed. Some of the cracks are quickly re-mineralized by saliva, while others are filled up again with organic debris.
Virtually everyone who opts for this cosmetic treatment will see moderate to substantial improvement in the brightness and whiteness of their smile.
Almost one million clients all agree BriteSmile is safe. Safe for your tooth enamel. Safe for fillings and dental work. Safe for your gums
With in office whitening , your entire whitening experience is overseen by a dental professional, ensuring not only safety, but also naturally consistent results.
BriteSmile's breakthrough blue-light technology allows for the use of a lower active ingredient. BriteSmile's proprietary whitening gel contains only 15% hydrogen peroxide, so our clients experience very little or no temporary tooth sensitivity.
BriteSmile is gentle. There's no laser and no heat. It's just gel and soothing light. All you do is sit back, relax, and watch TV or listen to music for an hour.
The effect lasts for around 1 to 3 years, although sometimes it can lasts longer.

BriteSmile's teeth-whitening system is safe and effective, and the results last for years
Oversees our safe and gentle tooth-whitening system.
Here's how BriteSmile Works:
Step 1: This teeth whitening procedure begins with a short preparation to cover your lips and gums, leaving only your teeth exposed. Your dentist will then apply Brite Smile whitening gel to your teeth. This is applied to the enamel (the protective outer coating) of the tooth and is then heated with a special Brite Smile lamp. The active ingredient in the Brite Smile whitening gel is hydrogen peroxide which works to quickly provide the desired teeth whitening results.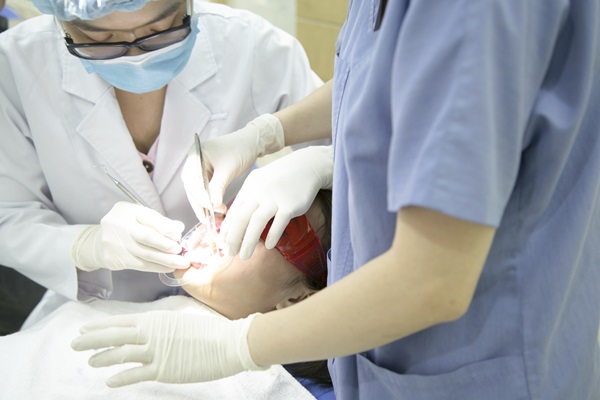 BriteSmile whitening gel is carefully applied to your teeth.
Step 2: The lamp activates the gel, helping to penetrate the enamel and bleaching away any discolouration without changing the structure of the teeth.
Step 3: Talking to your doctors about the way to keep the color of your teeth, and the products that are available for keeping the effect.
Your teeth are safely whitened without causing any harm to them, resulting in an instantly whiter smile up to ten shades lighter. The results of this procedure are whiter teeth that are fundamentally free of coffee, tea, soft drink, wine or tobacco stains. For very difficult cases we can combine the two techniques. In Office Brite Smile Teeth Whitening  first then Opalescence Teeth Whitening at home
Kim Dental – Address whitening reputation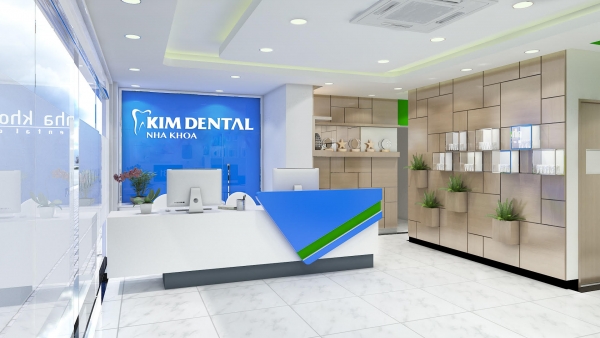 Kim Dental Clinic
Using the highest quality whitening gel, manufactured in the USA, you can be assured of fantastic results and a brighter, whiter, smile.

KIM Dental Hospital offers two choices in teeth whitening procedures; one is accomplished by the patient at home while the other method is completed in the dental office.

The experienced professional teeth whitening dentists supervise the whole process ensuring maximum results and comfort.
Picture of customer whitening at Kim Dental: 



Picture of customer whitening at Kim Dental