Kim Dental - An Duong Vuong is the prestigious dental address of District 5 for you. This is a branch of Kim Dental, the largest dental system in Vietnam. Customers are completely assured with a team of good doctors and modern machines here.
Kim Dental Department continuously develops many new branches, on the main roads. As a result, customers will have access to the most modern dental technology near their home. Kim Dental - An Duong Vuong (opposite An Dong market) is a convenient address for District 5 customers.
Kim Dental - An Duong Vuong undertakes dental services from simple to intensive. Customers can grow porcelain teeth, braces, implant teeth etc. Especially, customers are very satisfied with the quality of durable and natural porcelain teeth here.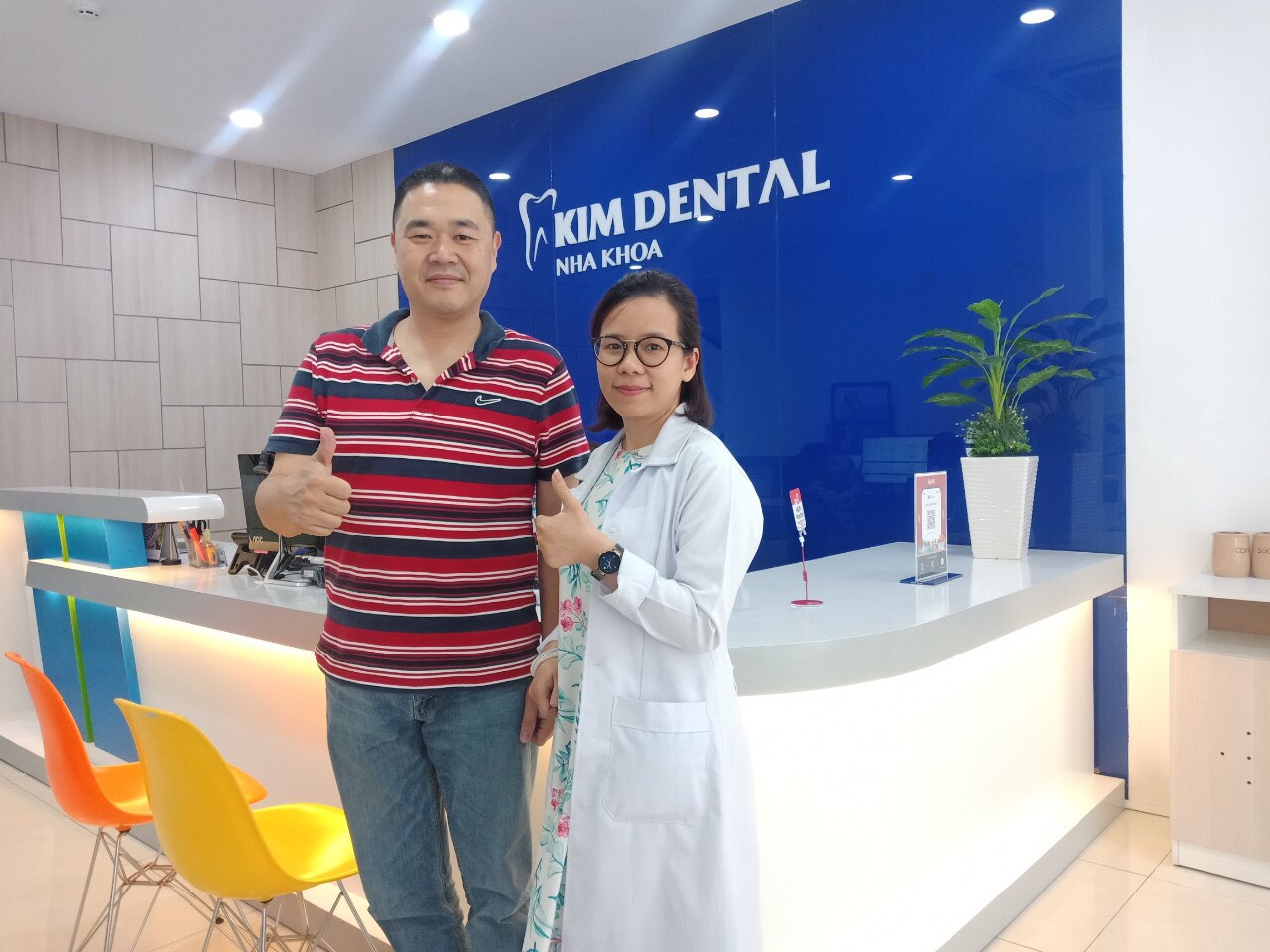 Customers are always satisfied with the quality of service at Kim Dental
Doctors at here graduated from famous medical schools at home and abroad. Doctors are continuously trained, have rich clinical experience. As a result, doctors make judgments quickly, make detailed and effective treatment plans.
The team of doctors regularly cooperates, transfers technology and applies top-notch dental techniques of the world. Can be mentioned as fast implant implant techniques, all-tooth implantation All On 4 - All On 6, braces do not have Invisalign braces, braces with tongue braces etc. All doctors are quick to manipulate fast, neat, creating absolute peace of mind for customers.
Thanks to high responsibility and professionalism, doctors are trusted and chosen by customers. Only in a short time, customers will be more confident with strong teeth and bright smile.
Do you need to cover porcelain teeth, braces, implant or dental examination and care? Please come to Dental Kim - An Duong Vuong to experience 5-star quality service.