Aesthetic porcelain is a fixed prosthetic technique with porcelain materials that plays a role of functional rehabilitation, improving aesthetics and teeth with the shape and color as real teeth, helping you to be confident with natural smile. Kim Dental with a team of skilled doctors and the largest dental porcelain factory in Vietnam is a prestigious address for customers who wish to have beautiful, radiant white teeth.
Kim Dental is known as the leading molar tooth address in Vietnam, applying a variety of good quality and highly rated porcelain teeth materials such as porcelain teeth diamond, porcelain teeth cercon, teeth porcelain veneer, porcelain ziconia, etc meet the needs of numerous customers in the country.
In case of cosmetic porcelain in which case?
Cosmetic porcelain is a technique that uses a false crown to capture on teeth that are either defective or damaged to reconstruct the body, color, improve the aesthetic and chewing function for the teeth. Cosmetic porcelain covers are applied to many different cases:
When not satisfied with the color, shape of the current tooth

Dull teeth, antibiotic infection cannot be bleached

Teeth have a bad shape, chipped, broken, no original shape

Teeth damaged by dental disease such as tooth decay, myelitis, tooth enamel erosion, etc.

Deviant teeth, jolty, open teeth, etc.

Teeth have treated marrow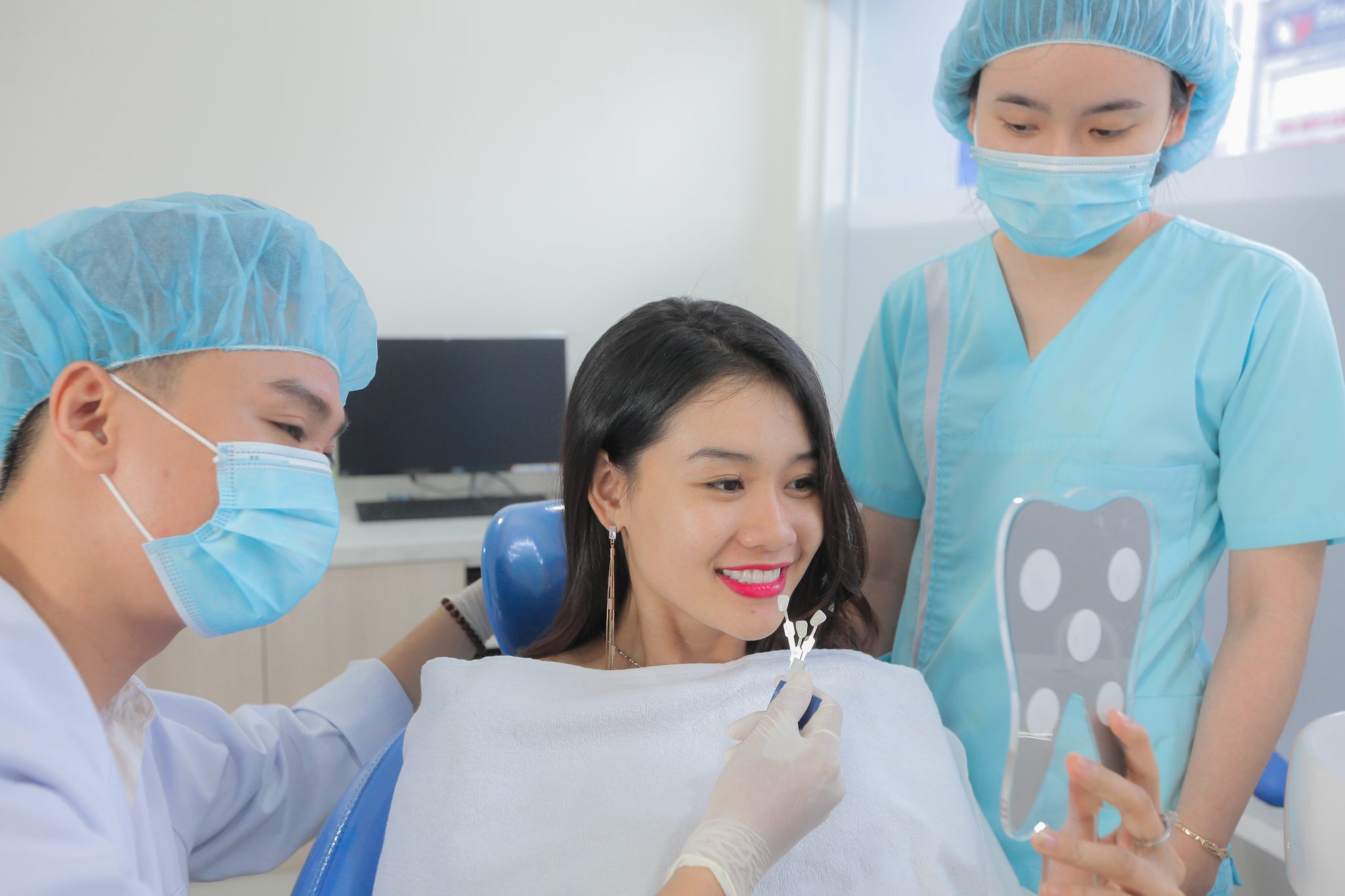 Beautiful white porcelain teeth will help customers have a bright smile
Advantages of cosmetic porcelain
Porcelain teeth are designed with beautiful colors and shapes than original teeth, so after aesthetic ceramic teeth can be overcome to the most defects of bad teeth, making teeth beautiful, even and bright white perfectly. You even have difficulty distinguishing between the real teeth and the porcelain teeth.
Increased ability to chew
Porcelain crowns are very hard, good at chewing force, so after enveloping porcelain teeth, real teeth are not only protected, durable but also ensure good chewing function. Especially with cases of tooth loss, porcelain crowns by making porcelain bridges will help restore lost teeth, increase the ability to chew for the whole jaw.
Porcelain teeth are very durable so they can be sustained on the jaw. Especially with all porcelain teeth, it has a very long life span, can be up to 10-20 years if well cared for.
Porcelain crowns have many different prices depending on the type of porcelain teeth you choose for prosthesis. Reasonable cost, consistent with the income level of many people.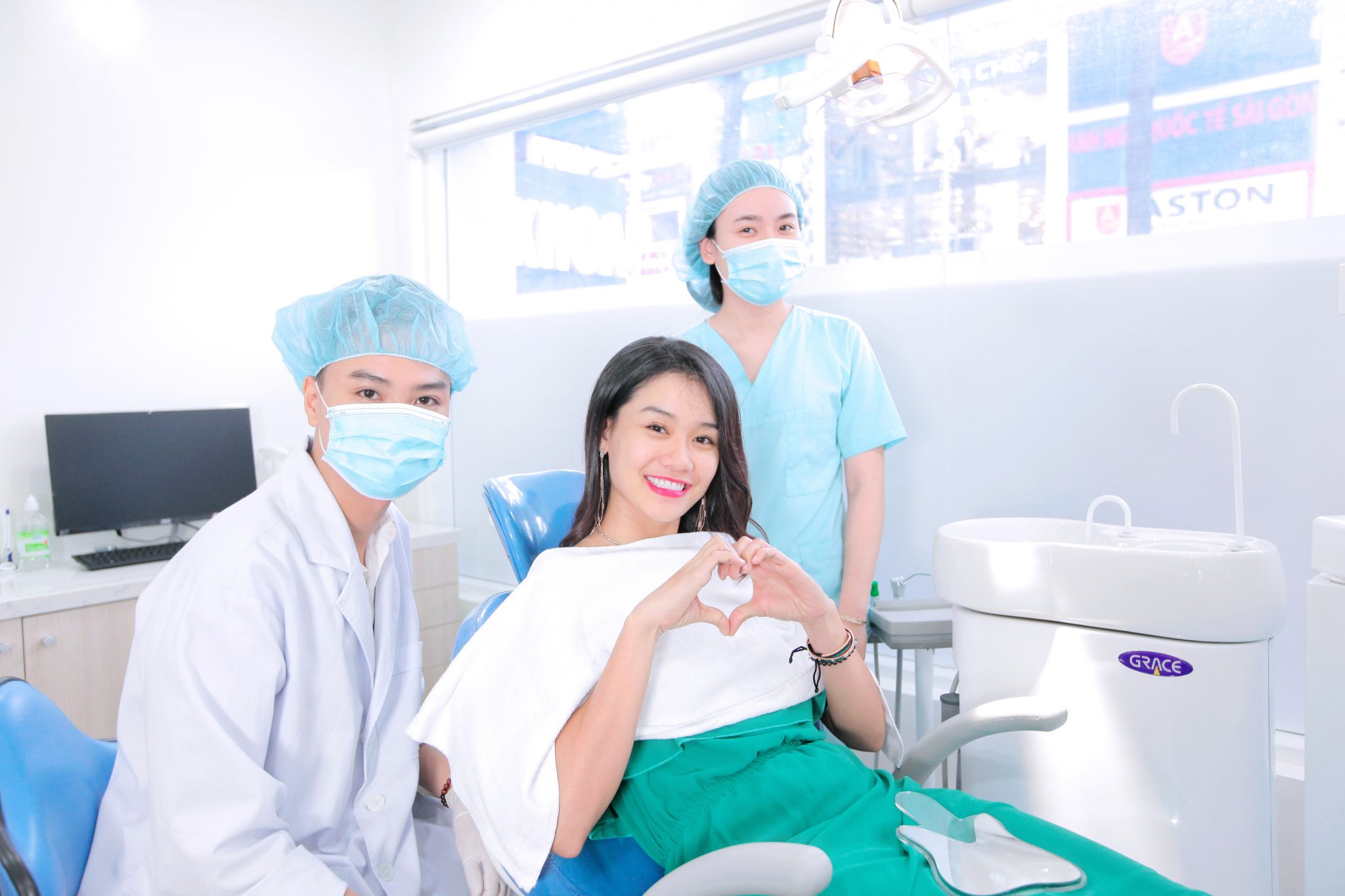 Thousands of customers came to Kim Dental treatment and were satisfied with radiant white porcelain teeth
How long does porcelain tooth last?
Porcelain teeth are prosthetic prostheses, composed of 2 main parts with inner ribs made of pure metal or porcelain and outer covered with a thin layer of porcelain enamel with the shape, color and size of the same just like real teeth.
In fact, how long the porcelain teeth will last will depend on many factors such as porcelain teeth production place, the pulp quality, current dental condition, and porcelain teeth selected type.
The dental porcelain factory determines the aesthetic and durability of the teeth
Porcelain teeth are not only a part of health but also a most used brand of each person. Currently, customers are less interested in porcelain tooth production. However, it is a very important factor to ensure the aesthetic and durability of teeth. Kim Dental owns the largest porcelain teeth factory in Vietnam, ensuring dental materials from Germany, Switzerland, Korea and standard production process according to the Ministry of Health. In addition, at Kim Dental, customers also get a long-term warranty policy that few places can.
In the case of healthy teeth, without serious dental problems related to the pulp, the life of the porcelain teeth will be maintained longer.
On the contrary, for teeth that are suffering from pathology and obliged to treat bone marrow, the life of the teeth will be shorter by the pulp which is the source of the tooth, in case the damaged pulp must be treated, surely makes teeth become calcified and easily cracked and broken over time.
The lifetime of porcelain teeth will depend very much on the type of porcelain teeth that customers choose. Currently, there are 2 types of porcelain teeth that are most commonly used in large dental centers, which are metal porcelain teeth and full porcelain teeth.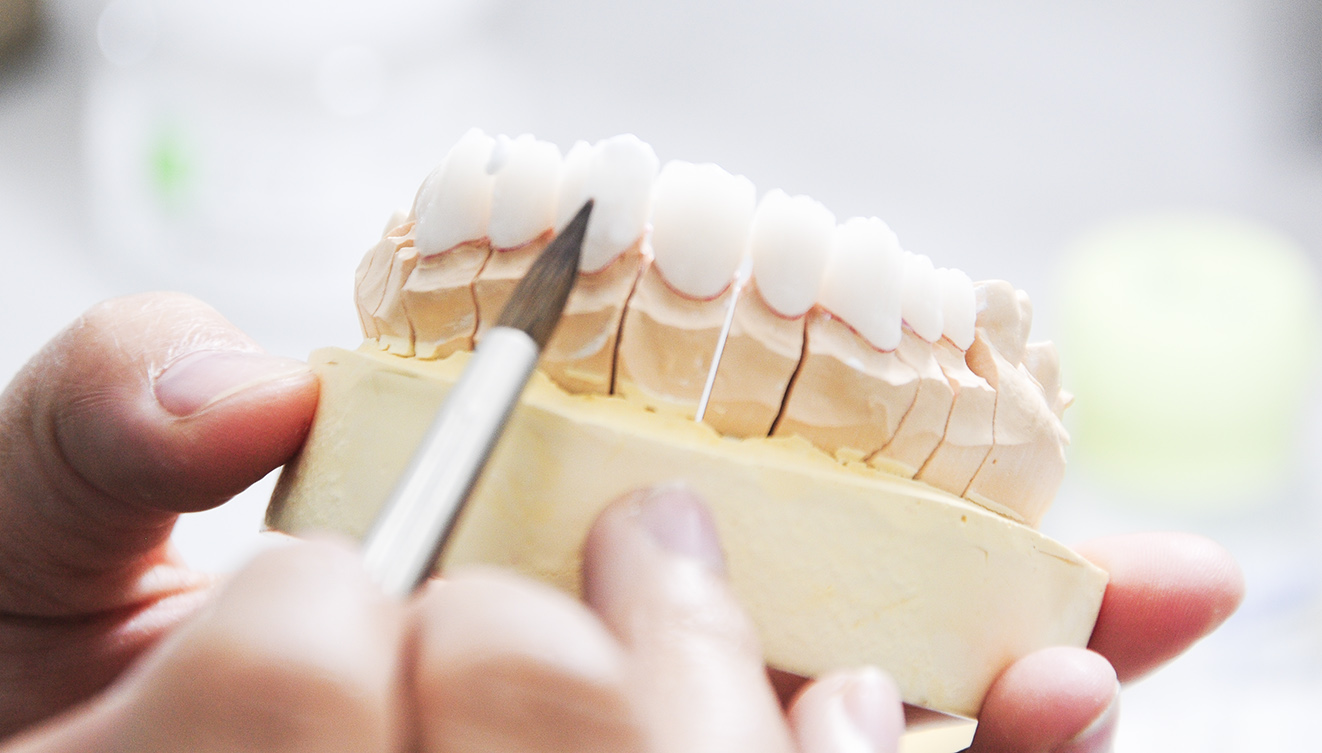 Aesthetic porcelain teeth are carefully crafted and refined by Kim Dental
For metal porcelain teeth, the inner structure of this tooth is usually made of titanium alloy, while the outer surface is coated with a high-class ceramic. Metal porcelain teeth have a life expectancy of 3 - 5 years due to their susceptibility to oxidation and blackening of the tartar after a period of use.
Full porcelain teeth have a longer life expectancy than metal porcelain teeth for up to 15 years and do not oxidize or cause side effects to tissues, gums, and are able to withstand great force.
In the case of excessive grinding of the pulp, it will affect the marrow and cause discomfort to the person who is restored to the porcelain teeth, even if it is time-consuming to delay the encrusting to get pulp and the quality is not high. If grinding too little will make porcelain teeth not beautiful and prone to rupture of joints later.
Which porcelain teeth are the best?
Each type of porcelain tooth has its own advantages and disadvantages. However, considering the aesthetic, longevity and chewing function, it can be seen that all porcelain teeth are more prominent than metal porcelain teeth.
Full porcelain teeth are made of 100% pure porcelain material with colors and shapes that are designed exactly like real teeth, which perfectly obstructs all defects and maintains long-term tooth color without fading with time.
While the life of metal porcelain teeth can only last 3 to 5 years in the oral cavity environment, full porcelain teeth have a durability of up to 20 years and even permanent if taken care and protected. good defense.
Due to being completely composed of pure porcelain, all porcelain teeth can withstand bending forces 5 times more than real teeth. It is for this reason that customers can chew completely normally without worrying about sensitivity or sensitivity whenever they encounter sudden hot food or water
Effective and safe aesthetic porcelain process
Besides the mechanical element and professional skills of doctors, Kim Dental also implements the process of professional and scientific porcelain teeth making, meeting the requirements of the Ministry of Health and general regulations of agencies medical. Include the following basic steps:




With the strength of having a team of experienced, skillful and professional doctors and the largest dental porcelain factory in Vietnam, Kim Dental has brought a bright smile to hundreds of thousands of customers in the country.