The first time in dental service, Kim Dental applies warranty policy to ensure optimal benefits for customers in the country. This is a special interest of customers thanks to the advantage of having a system of branches throughout the country, the largest porcelain factory in Vietnam and the professional customer care method of Kim Dental.
Kim Dental has been successfully applying a series of leading modern dental, treatment, prosthetic and dental aesthetic services in the world such as: implant, braces - orthodontics, aesthetic porcelain, treatment of gingival laughter, jaw surgery to lift lobe, painless tooth extraction, whitening, shaving and polishing, deep fillings, medullary curing, treatment of periodontitis, mouth cleft laugh, attach stone to teeth, make rabbit teeth, children's teeth, etc.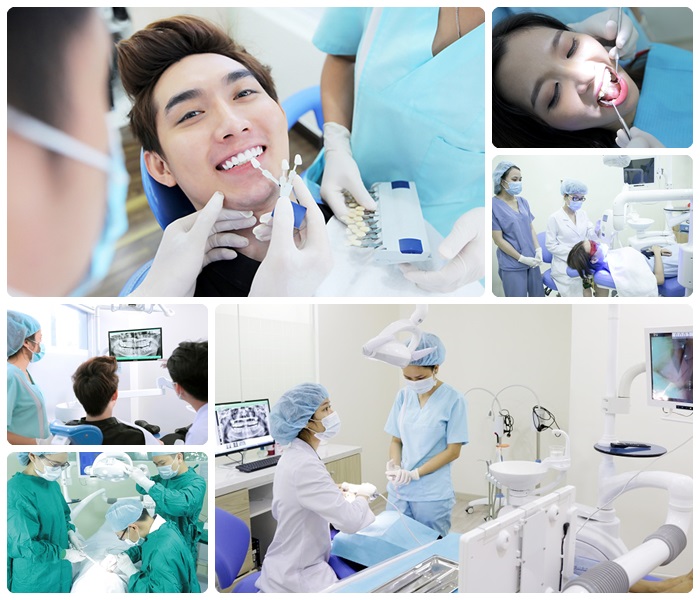 Dental services at Kim Dentistry always set high quality goals with a long-term and thoughtful warranty policy for all customers.
At Kim Dental dental services are applied according to international standard procedures, strictly complying with regulations of health authorities from the stage of examination, consultation, film shooting, to treatment.
Kim Dental commits not to incur expenses during the treatment process, to balance the medical expenses with the average income of Vietnamese people.
At the same time, wishing to affirm the quality of professional, reputable and sustainable services and always put the interests of customers first, Kim Dental implements a long-term service warranty for customers, helping Customers are assured of treatment.
Warranty policy for porcelain teeth at Kim Dental
All porcelain customers at Kim Dental will be issued a warranty card.

Warranty card provides basic information: Customer name, customer code, warranty period, labo code, etc.
Depending on the type of porcelain will have different warranty period.

Customers can visit any Kim Dental branch for advice and warranty.
Warranty conditions
The warranty card must be valid, intact, not erased or edited.

The information on the warranty card must match the personal documents and the management system.
In case the customer loses the card, if the customer of Kim Dental is identified, the customer is still covered by the policy.

Porcelain teeth are cracked, broken, dropped or deformed naturally (not due to external forces such as falls, playing sports, biting tough, hard food ...) after finishing porcelain.
List of porcelain teeth and warranty period