In addition to the strong development of the system, Kim Dental continues to invest and expand lab dental porcelain production in Binh Duong to meet all needs from basic care to intensive treatment and bring the best results, the safest, making customers satisfaction when visiting and treating dental aesthetics.
With the desire to help every customer, Vietnamese people have better oral care every day with reasonable costs, at the same time, access to the most advanced dental treatment and cosmetic services in the world right in Vietnam, Kim Dental system has constantly made efforts, improved professional quality, continuously expanded its facilities in many provinces in the country.
The process of making porcelain teeth | Kim Dental
Especially, Kim Dental invests a lab system to produce porcelain teeth with technology of designing porcelain teeth CAD / CAM 3D in Binh Duong with an area of more than 2,000m2, nearly 100 employees, skilled technicians, regularly trained and exchanged professional experiences with domestic and foreign experts.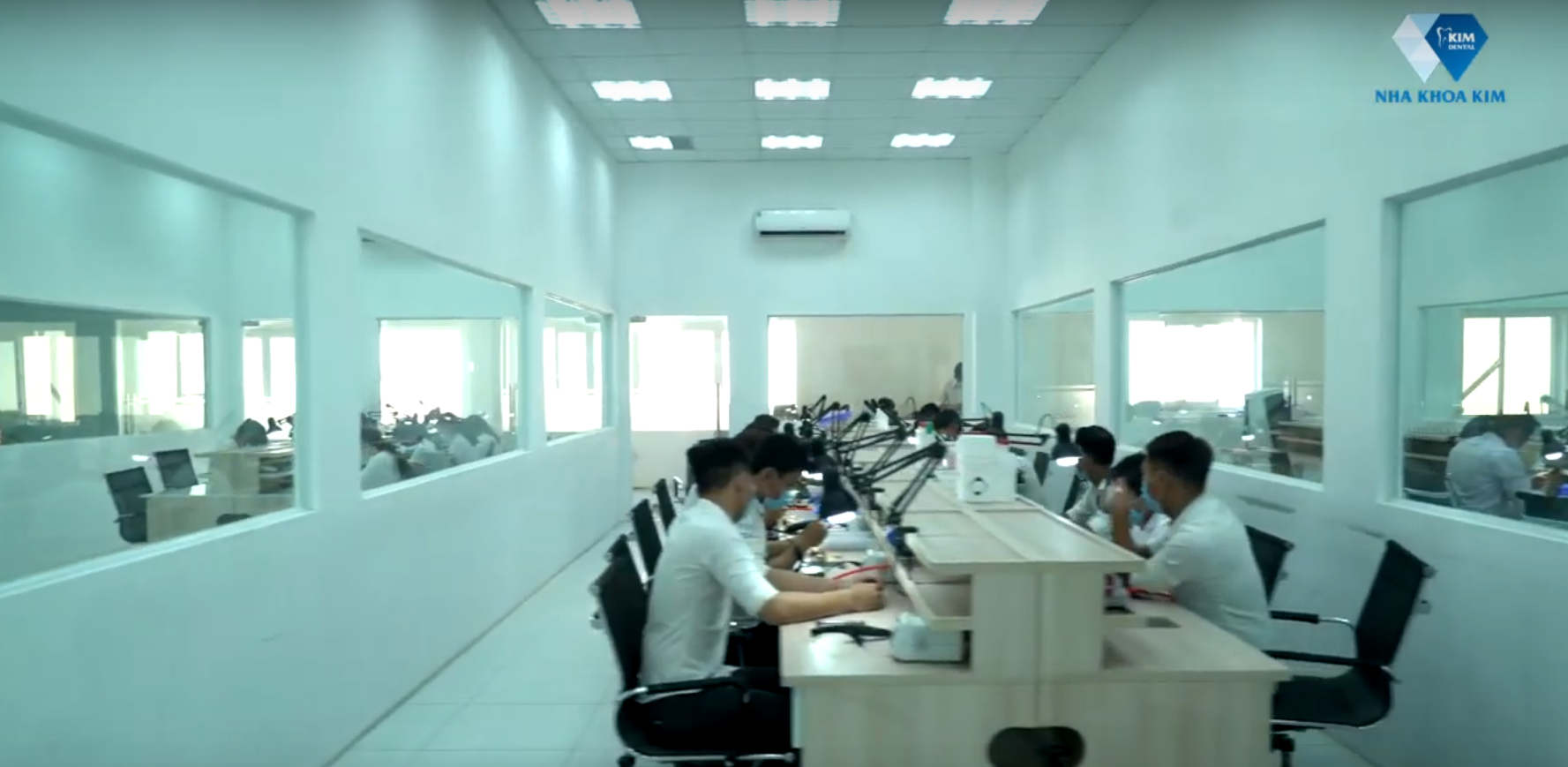 Factory with a scale of 2,000m2
Thanks to a clever combination between a team of highly skilled technicians and advanced technology applications and quality input materials (porcelain cake) from Swiss, German, Korean suppliers etc. every porcelain tooth product of Kim Dental achieves the best quality and durability.
In order to achieve the quality of porcelain teeth production process, Dental Kim has invested a lot of advanced equipment of many famous European suppliers such as Arum 5X-200 cutting machine, Arum cutting machine 5X-300, Zirco KDF grill, porcelain technology Emax and Emax Press, Ivobase system presses removable plastic jaw and many porcelain grills Vit and 3D model formlabs, etc.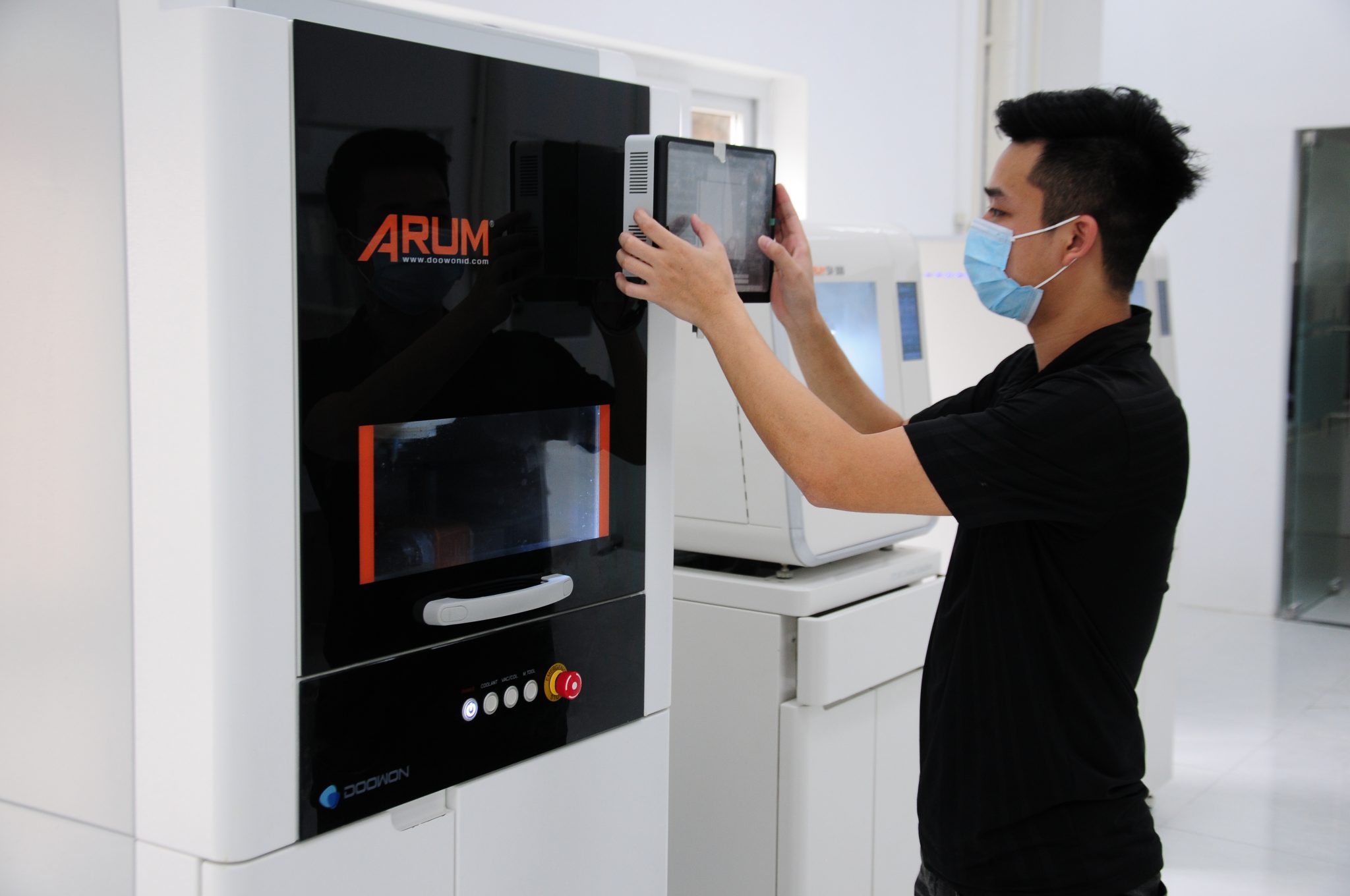 Dental porcelain factory of Dental Kim uses machines, leading advanced equipment in porcelain tooth production
Especially the application of CAD / CAM technology to design and manufacture porcelain tooth restorations. Thanks to CAD / CAM technology, doctors and technicians can simulate 3D prostheses on computers, and from this prosthesis make customers perfect quality porcelain teeth like designs, with high accuracy and much faster than manual restoration.
Automatic CAD / CAM technology also helps to create all porcelain ribs (Zirconia) which are not only thin, light and durable, but also can perform different color changes on porcelain teeth to increase natural aesthetic after dental restoration etc.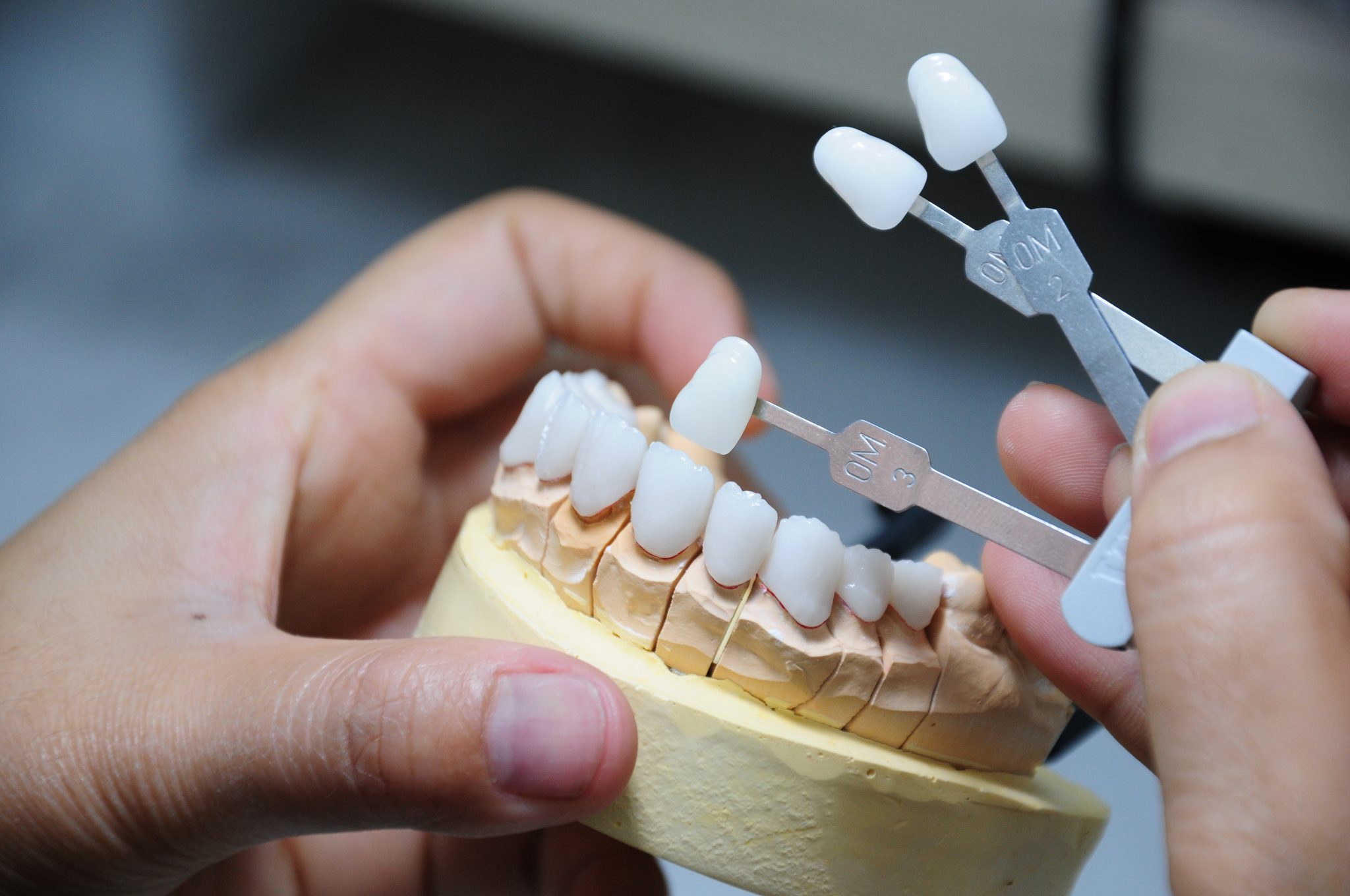 The color and quality of porcelain teeth at Kim's dental factory has achieved a beautiful and natural durability like real teeth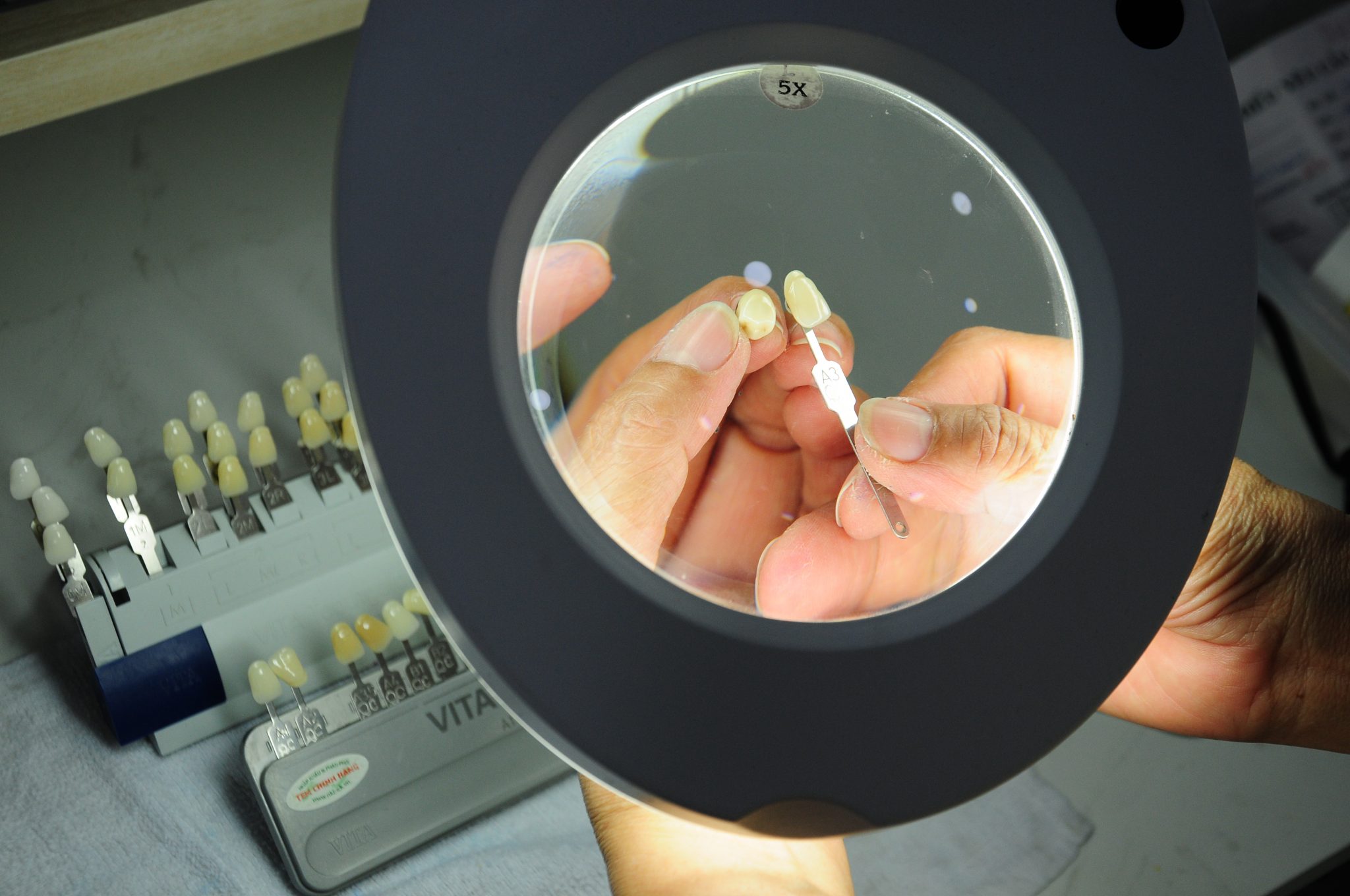 Porcelain teeth of Kim Dental dentistry produced by the health authorities to ensure safe quality, circulation permits and receive positive feedback from domestic and foreign customers
Thanks to the application of digitalization and complete automation, the dental porcelain production time of Kim Dental is 40% shorter than the manual method, the quality is very good and the price is very reasonable. In particular, the quality of porcelain teeth manufactured by Kim Dental is strictly controlled according to the standards of the Ministry of Health of Vietnam and aims to build quality up to the standards of the US Food and Drug Administration -FDA.
With modern production processes based on German technology and European standards, and quality control by QA department, the quality of porcelain teeth of Dental Kim always ensures the important factors: Suitable hardness, high biological compatibility with body, natural shiny colors. Every day, Kim Dental Lab produces 300-500 porcelain teeth, providing Kim Dental clinic system in the country, meeting the demand for safe and optimal tooth replacement for all domestic and international customers at a reasonable cost.