Vietnam has a rich and ancient culinary tradition. Ho Chi Minh City (also known as Saigon) prides itself on being one of the gastronomical centers of Vietnam. With its many street food vendors and restaurants, the city has seen the rise of a more diversified dining scene that goes beyond the traditional Vietnamese staples. We take a new look at some of best restaurants in town.
The Deck Sai Gon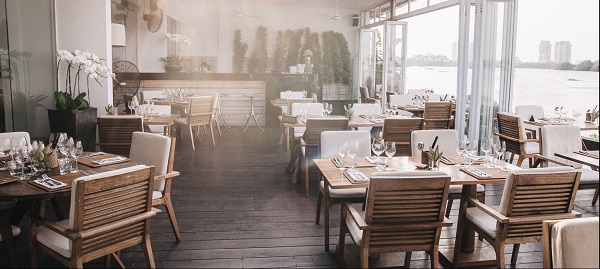 The Deck is the only restaurant of its kind to sit on the banks of the Saigon River. 15 minutes away from downtown Saigon, it can be reached by land or by boat (the restaurant can organize for a boat to come and pick up guests from the city center). Visitors can dine on the elegant and cozy outdoor wooden deck. Over the years, the elegant restaurant has been praised and awarded as one of Asia's finest restaurants. Executive Chefs Cao Lam Gia and Adrian Scott have designed a menu featuring contemporary pan-Asian fusion cuisine with an emphasis placed on simplicity. The best local and imported produce is sourced, including meat from New Zealand, seafood flown in from Phu Quoc Island and vegetables from Da Lat. Due to its unique location, The Deck is perfect for romantic dinners or for a lavish brunch with family and friends.
The Deck, 38 Nguyen U Di, Thao Dien, An Phu, District 2, Ho Chi Minh City, Vietnam + 84 8 3 744 6632
La Villa French Restaurant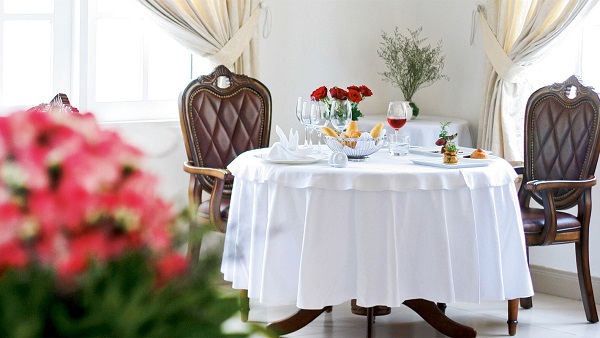 Tucked-away in a small street in District 2, La Villa French Restaurant is an escape from the noise and buzz of the city. Located in a sumptuous colonial-style villa, the restaurant serves authentic fine French cuisine. Visitors can choose to dine in the refined indoor area or in the calm garden by the pool, surrounded by exotic flowers. Both the chef and staff are extremely welcoming and go the extra mile to create both a peaceful and unforgettable experience. The French chef creates a daily lunch menu using fresh and local ingredients. Dinner offers both a la carte and set menus. To top it off, La Villa has a wide range of French wines available.
La Villa,14 Ngo Quang Huy, Thao Dien Ward, District 2, Ho Chi Minh City, Vietnam, + 84 8 3898 2082
May Restaurant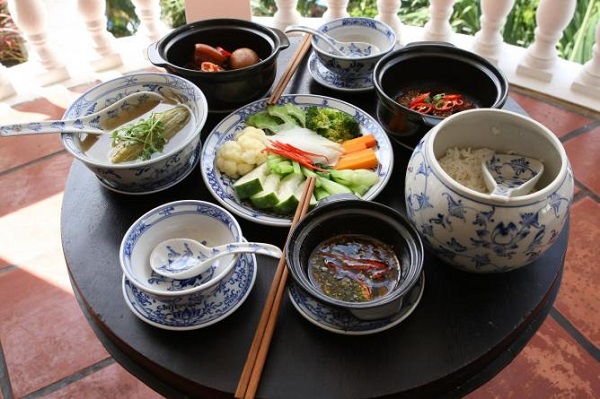 Housed in a beautiful colonial villa, May Restaurant serves Vietnamese food with a twist of French. May came to life when owner Tu Tho realized that the flavors of Vietnamese home-cooking she grew up with were not easily found in Ho Chi Minh City. May Restaurant only uses fresh and locally sourced ingredients and is against the use of MSG (monosodium glutamate). Signature include pink duck breast with ginger nuoc mam (fish sauce) and the more classic fried tofu with lemongrass and chilli.
May Restaurant, 3/5 Hoang Sa, District 1, Ho Chi Minh City, Vietnam, +84 8 39 10 12 77
Moonsoon Restaurant & Bar Saigon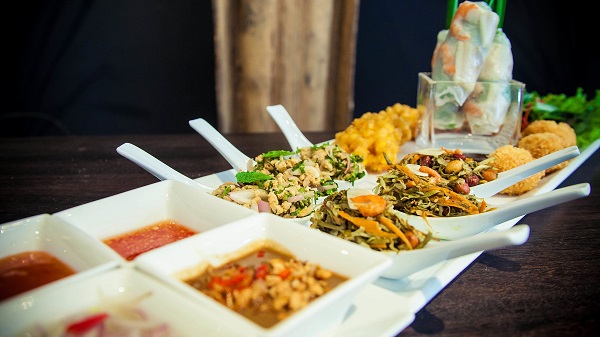 Monsoon is a rare find in Ho Chi Minh city, not many other restaurants serve five authentic regional cuisines – Cambodia, Vietnam, Thailand, Laos and Myanmar under one roof. Owned by a Thai national, who has lived and traveled extensively in all five countries, Monsoon was born from a passion to bring to the aromas and flavours of each unique gastronomic tradition to Vietnam. The menu is divided by country, it includes an affordable set lunch option, and recently a Thai buffet has become available on Sundays. Aiming to be more than just a restaurant, the venue regularly hosts art exhibitions featuring emerging and established Thai artists, with the desire to create a platform for creative minds from both countries to meet and exchange ideas. Thai cooking classes will also be available in the near future. Set in a French colonial villa with a charming courtyard, Monsoon is a multi-sensory experience where food, history and art blend.
Monsoon Restaurant & Bar Saigon, No.1, Cao Ba Nha, District 1, Ho Chi Minh City, Vietnam, + 84 8 6290 8899
Pizza 4P's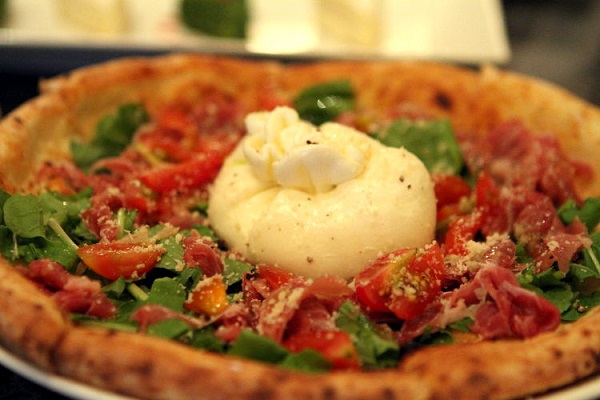 Pizza 4P's is considered the best pizza in town, even by Italians. This says a lot about the delicious pizzas that this modern and understated establishment serves. However, it is more than just an Italian restaurant. Pizza 4P's offers Japanese-Italian fusion food by respecting both culinary cultures. The technique for preparing the dough and the sauce follows the Neapolitan tradition. They import Italian meats like parma ham and make their own cheeses (including buffalo mozzarella, a rarity in Saigon). Alongside the Italian classics such as margherita, the restaurant serves creative Japanese sashimi pizza, Vietnamese four-flower pizza and teriyaki chicken pizza. Their take on this rustic fare is truly an experience that will not disappoint.
Pizza 4P's, 8/15 Le Thanh Ton, District.1, Ho Chi Minh City, Vietnam, + 84 120 789 4444
Shiri Restaurant & Lounge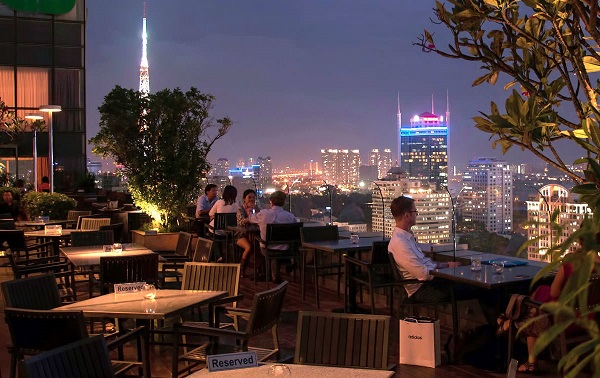 Worth a visit for the stunning view alone, Shri Restaurant & Lounge is located on top of the Center Tower. Its floor-to-ceiling windows offer an unparalleled view of Saigon's skyline from nearly every table at the restaurant. Frangipani trees, water features, and the general open-air feel make for a perfect place to relax after a long day exploring the city. You'll find contemporary home-cooked European dishes with a twist of Asian flavors on the menu. The venue also features a spacious lounge and bar where some of the best cocktails in town are served.
Shri Restaurant & Lounge, Rooftop, Level 23, Center Tower, 72 -74 Nguyen Thi Minh Khai, District 3, Ho Chi Minh City, Vietnam, + 84 8 3827 9631
Skewers Restaurant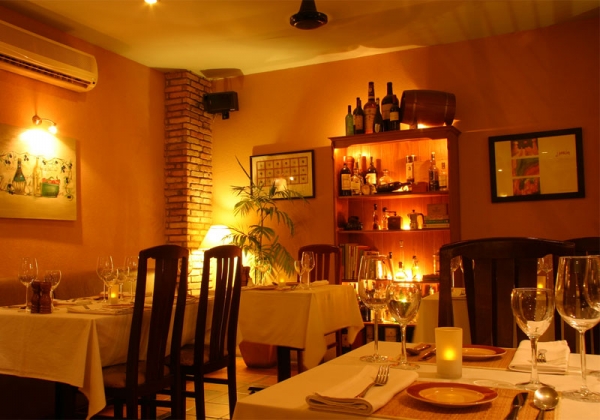 Award-winning restaurant Skewers is a long-lasting presence in the dining scene of Ho Chi Minh City. Opened by self-taught chef Tristan Ngo, Skewers serves down-to-earth Mediterranean food. The rich menu focuses on the quality and texture of the ingredients. As its name suggests, the excellent food at this chic bistro does indeed come on skewers. A range of dishes are barbecued in an open-air kitchen ─ the lamb kabobs are superb. Favorites include the classic moussaka and baked Moroccan sea bass, as well as creative options such as vodka-flamed beef tenderloin dipped in honey, on skewers.
Skewers, 9 Thai Van Lung, District 1, Ho Chi Minh City, Vietnam, + 84 8 3822 4798
Trinh Restaurant & Cafe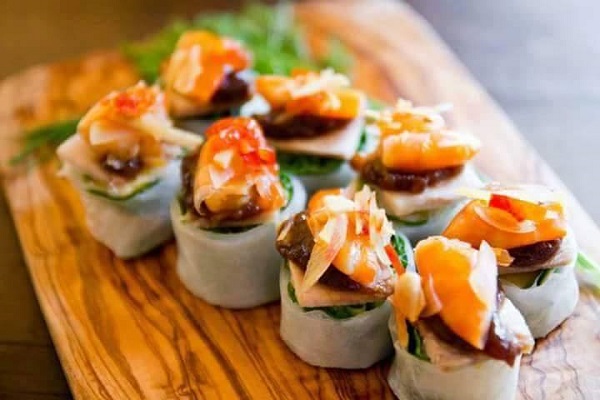 Although Hanoi and Ho Chi Minh City have their own, distinct culinary traditions, Hue is considered to be the capital of Vietnamese traditional food. Hue's dishes are strongly influenced by the last royal dynasty in Vietnam. Trinh Restaurant specializes in popular Hue delicacies that have been passed on through families for generations. Among the most popular fares are bún bò Huế (spicy beef noodles) and bánh khoái (open-flour pancake filled with pork, shrimps and vegetables). The lovely decorated restaurant has a homey, warm and elegant feel. Popular among locals, the tucked-away restaurant is both a journey through one of the best national cuisines, and a perfect spot to mingle with locals and experience the buzz of an authentic cafe away from the tourist areas.
Trinh Restaurant, 41/5 Pham Ngoc Thach, District 3, Ho Chi Minh City, Vietnam, + 84 8 3829 7437
Cuc Gach Quan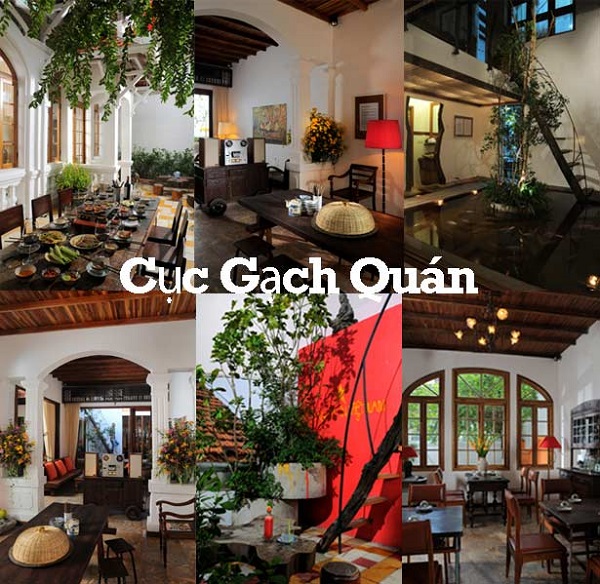 Cuc Gach Quan ticks all the boxes: good ambience, authentic and comprehensive Vietnamese food, and friendly, non-intrusive service, all wrapped up in a historical building. Ten minutes from the city center, and tucked away in an unpretentious small street, Cuc Gach Quan is located in a restored French colonial house. The architecture and the exquisite interior feature furniture and ornaments commonly associated with traditional Vietnamese houses (trees, ponds, bamboo and wood finishing). The menu is a 'book' presenting a wide range of national dishes. This is an anomaly in the Vietnamese restaurant scene where establishments normally focus on regional or just a select few dishes. Cuc Gach relies on a strong and  home-made culinary tradition. The knowledgeable staff can advise first-time visitors on selecting the best combination of dishes.
Cuc Gach Quan, 9, 10 Dang Tat, District 1, Ho Chi Minh City, Vietnam, + 84 838480144
Quan Bui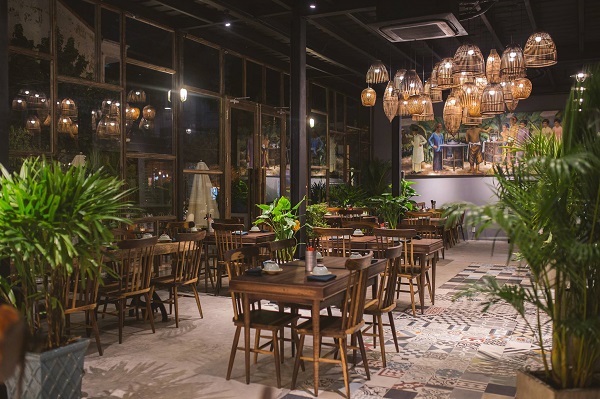 The original Quan Bui was located on the outskirt of District 1, but due to its popularity among locals and adventurous tourists, the owners decided to open a new spot right in center of the city. The menu has been expanded and the interior has been upgraded compared to the original small venue. What has not changed, however, is the authenticity of the traditional food served. The number of Vietnamese people that regularly dine at Quan Bui is testament to this. The interior recalls the old-world style, with French mosaic tiles and wooden furniture.
Quan Bui, 17A Ngo Van Nam, District 1, Ho Chi Minh City, Vietnam, +84 91 400 88 35