Located right in the center of District 3, right at the busy fashion street, Kim Dental - Le Van Sy stands out with distinctive green color. This is a prestigious dental care and beauty address, loved and trusted by young people.
As one of the most beautiful dentistry of the system, Kim Dental - Le Van Sy conquered customers from the beginning by a spacious and clean clinic. The clinic is designed with a large scale, modern, spacious rooms, clean, fully furnished.
Here, each chair is arranged in a separate room, each customer visiting will be equipped with a separate handpiece, a set of tools to avoid cross-contamination. It is the distinctness, cleanliness and professional service attitude of employees that attract thousands of customers in District 3 and surrounding areas to take care of and beautify their teeth. Specifically, including porcelain teeth, braces, implant teeth or periodontal treatment or wisdom tooth extraction.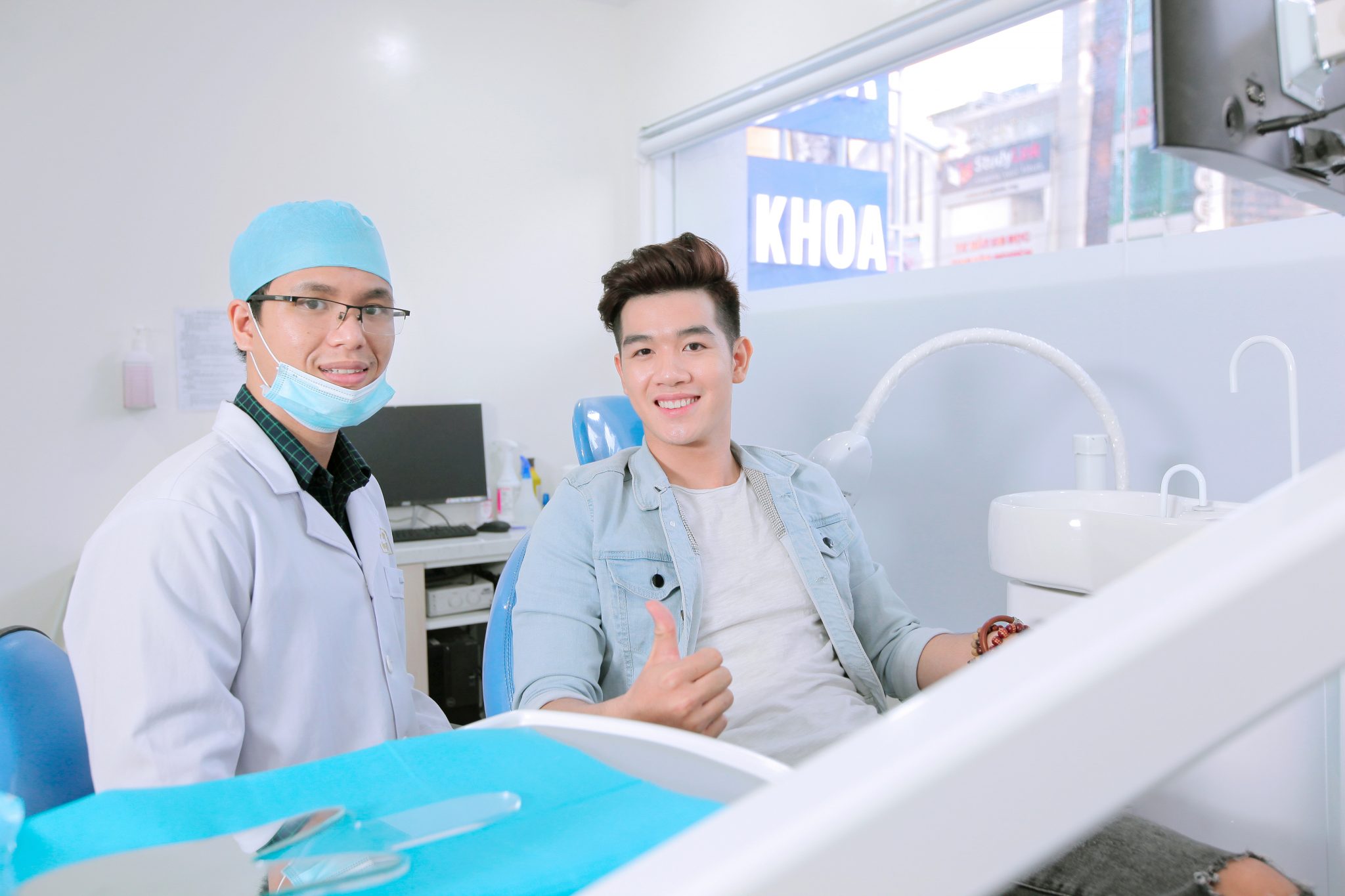 Customers are completely secure with sterile dental room
Directly visiting, consulting and treating customers at Kim Dental - Le Van Sy  is a team of experienced and professional doctors. Many doctors have participated in intensive training and professional training programs abroad. Therefore, the doctors are responsible for many difficult and complicated methods and techniques, bringing good and safe treatment results to customers.
n particular, Dental Kim - Le Van Sy also applies reasonable expenses: Treating patients without segmentation and not incurring extra costs during the treatment process.