With a team of good medical doctors, modern facilities, modern equipment and machines, clean and sterile rooms etc. Kim Dental Clinic - My Tho is known to be a safe, reputable and quality dental jaw face, deserving for customers to choose.
Stemming from the desire to help all Vietnamese people have access to the world's most advanced aesthetic dental technologies with the most reasonable price, Kim Dental has constantly developed and expanded its scale. to create many new branches. Currently, at the address 304A Ly Thuong Kiet, W. 5, My Tho city, Tien Giang province and Kim Dental have officially launched the first branch in this province.
Inheriting professional achievements, facilities, medical staff, experience and international standard quality of dentistry, this address will undoubtedly be a place of prestigious dental jaw treatment. , bring quality services, take care of smiles for customers in My Tho - Tien Giang.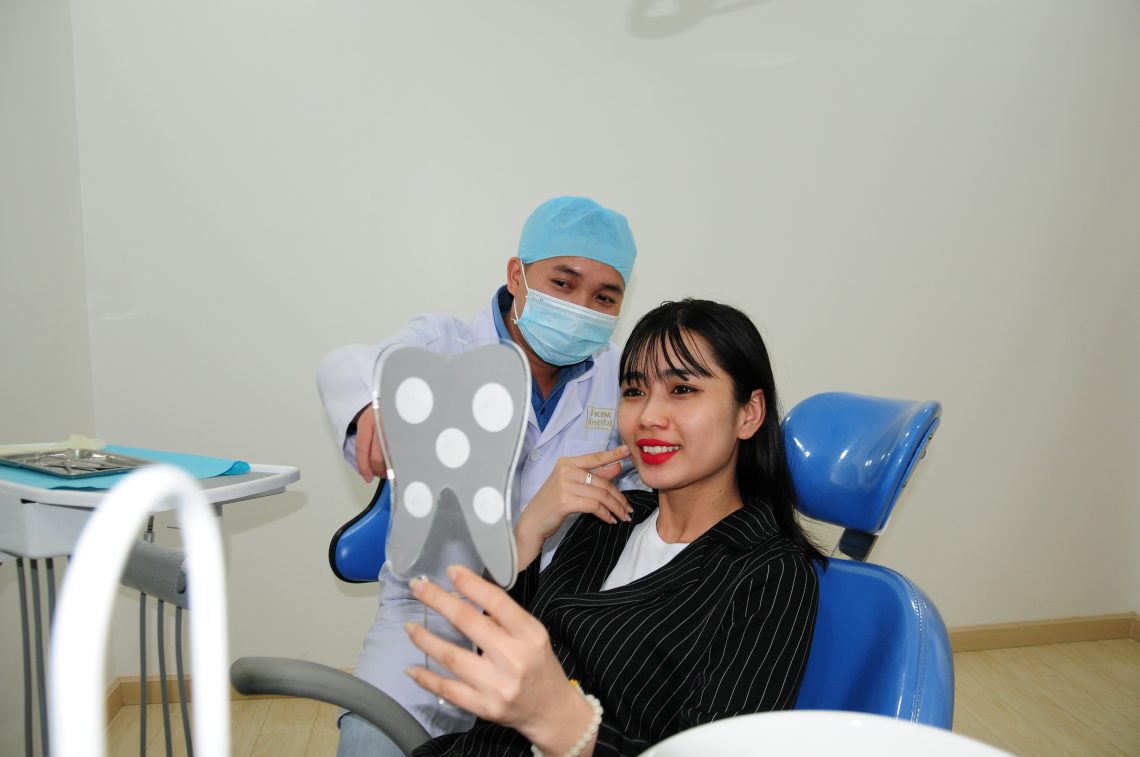 Customers are always satisfied with the quality of service at Kim Dental
In order to bring the best quality service, with outstanding aesthetics, safe, durable and accurate, to meet the desires of thousands of customers, Kim Dental - My Tho is always at the forefront of updating and apply a variety of modern machines and equipment in the process of examination, diagnosis as well as facial and dental treatment: X-ray film paronex camera, ConeBeam CT 3D, Vceph facial jaw analysis software , CAD/ CAM 3D machines, Simplant 3D software, anesthesia machine, monitor vital signs monitor etc. Thereby, it makes medical examination and treatment become quick, accurate and reach the competence highest.
Let Kim Dental - My Tho, Tien Giang help you to have beautiful teeth, bright white, accurate on each line, help you always feel confident and have the brightest smile. We are pleased to welcome you to visit and treat dental jaw services here!